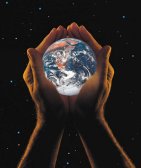 All activities made by Delta-Xray members are validated in order to have them Approved.
The validation is made by Delta-Xray Activities Validation Team "AVT".
See status for each activity below.

We only upload "Official DXRC Club Activities" to this list.
This means that " Holiday style " operations where dedicated radio time cannot be guaranteed are not listed here, we consider "Holiday style " and other portable activity equal to activity from home - and obviously these are not listed.

For DXRC Members planning an Official DXRC Activation:
Visit the Activities Portal before running an activation.

DXRC Guidelines:
Guidelines for obtaining solid proofs for activations.
Download the Activations Agreement - must be used!.

About DXRC logs:
Log search for all Delta-Xray activities.
Not in the log? Please contact DXRC-Bureau
Download Official DXRC activity log sheet.

If you cannot find a certain DXRC activity callsign on the list below, please click here.