Delta-Xray Radio Club has lost one of our founder members.
47DX052 Tom is QRT - Tom passed away 1/1-2018.


Inside our hobby Tom was known, very known. He came "on air" at 11m in the mid-60ties and was for 50 years a very active DX'ers and CB'er.


In 2001 Tom was one of the founders of Delta-Xray Radio Club (DXRC). Since the beginning Tom was the QSL-Manager and invented "The Bureau" (Delta-Xray QSL Bureau), setting a new standard for QSL-management and providing a superb service to all DX'ers worldwide. No job was too big, no job was too small. Tom's service was very respected.


Tom was known in the big world as a very active DXer and participated in many Radio Meetings round in Europe, also DXRC's radio meetings in Andorra, Spain, Poland, Holland and Germany.
He also organized and participated in DX-expeditions, mainly from Danish islands.


Many Danish operators benefitted from Tom's import of SSB-radios in the 70ties and 80ties, and also used Tom as an assessor in court, when they later was caught by the Radio Police. The smallest legal mistake was used to help the friends to avoid fines.


During the 90ties Tom also took part in building a packet network in Denmark, connected to the rest of Europe.


Over the years Tom hunted DX-stations managed to get around 300 DXCC's confirmed. Aggressive in his style, but always a gentleman, respected the friends in the Pile Up.


The latest years Tom was less active on radio. The antenna rotator failed and was never repaired. His belowed wife Anett died a few years ago, and Tom was never the same after that.


Time was invested more and more in Freemason, however the radio hobby was not forgotten. Tom moved to Falster island and I meet Tom more frequently, always having good, joyful and respectful meetings with him. In November (2017) Tom bought a new radio for the car and we had a few QSO's in the radio.
December 15th I spoke with Tom on the phone, he was at hospital. Cancer was found.


A few days later we got the verdict from the doctors, and it was serious - very serious. Just a few weeks later, we got the terrible message: Tom was no longer with us.


Tom will be remembered as a very good and loyal friend, engaged in his hobbies.
Two sons are left behind, Mikkel and Martin.
We send our sympathy to them.




7.7.1953 -

1.1.2018
Mr. Tom Wallin - 47DX052. Take care.......



On behalf of DXRC
Soren, 47DX002



---






Today was the day where we had to say farewell and sad goodbye to our friend Tom 47DX052.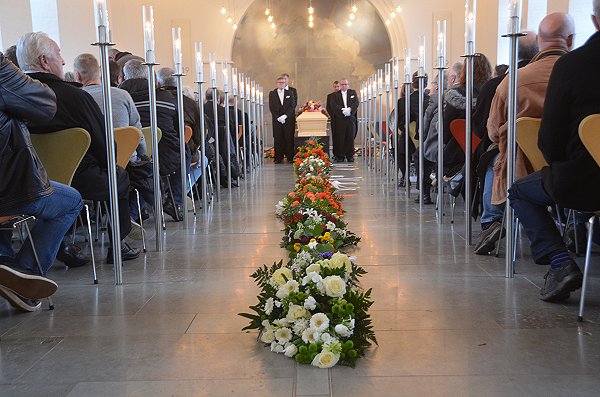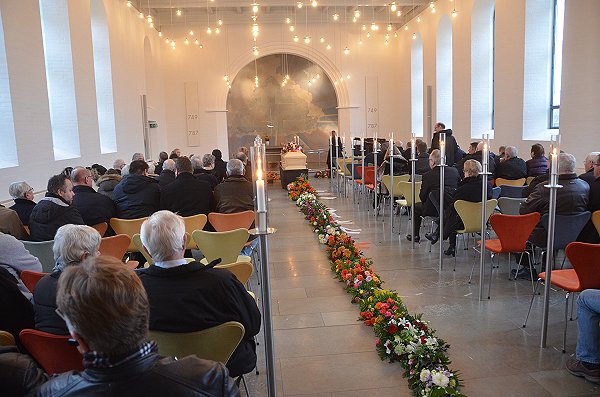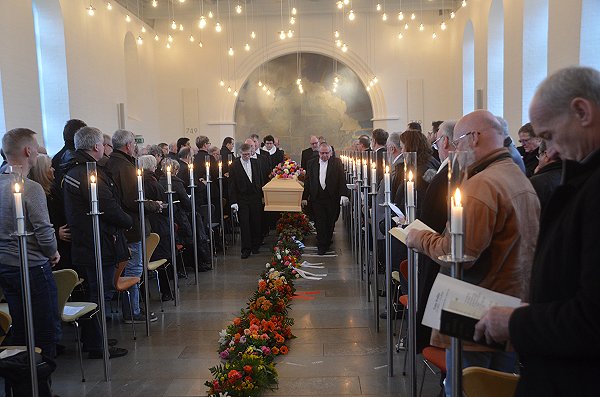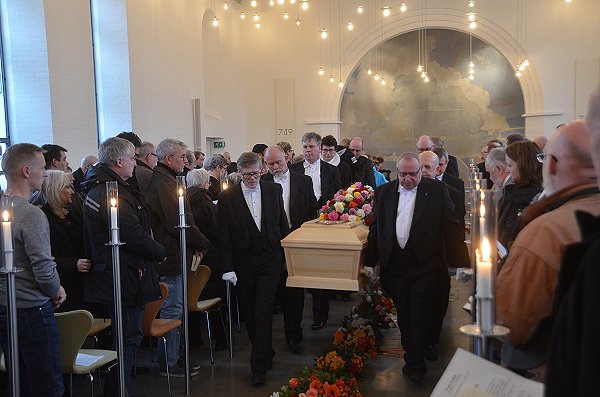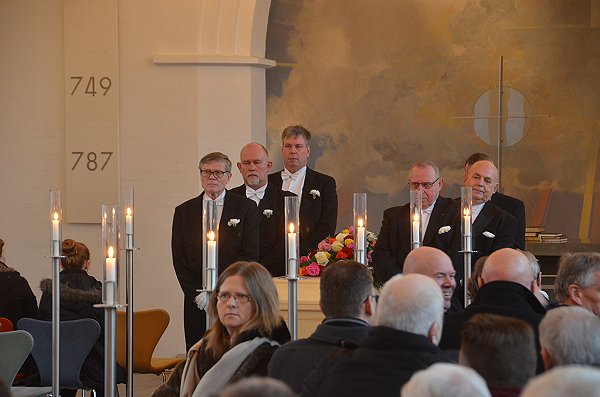 The church, with 225 seats, was full. And at the back, some people did not find a seat and therefore was standing...

To bury a friend is hard, and with a such emotional ceremony, teardrops cannot be held back.

Friends from Toms other hobby Freemason stood guard next to the coffin during the whole ceremony, a strong signal of friendship.

After the ceremony and according to danish tradition, we had lunch at a local restaurant.



RIP 47DX052 Tom Wallin - a good friend, we miss him already.