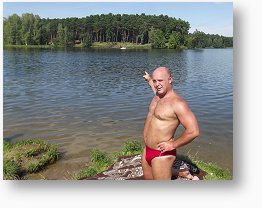 Welcome to the information page of 161DX/P042.



This page is mainly made to offer log-search, and
general information.



MaC and EwA planned to activate this island a couple of weeks ago but had problems with their transceiver, so first attempt to put this one on air was cancelled, now they will try again.

Initial plans are to activate this island on the Sunday 2nd of September, but this could change, all depends on when they can hire a boat.



Find Elektrykow Island on Islands Base Online.




Team


161DX016 Mr. MaC
Ms. EwA


QSL-Manager


DXRC Bureau

E-mail to manager: Click .





Activity schedule:


02/09/2012: Elektrykow island.




Equipment used:


- antenna: Vertical
- radio: YAESU FT840, ALINCO DX70
- microphone: original
- power: 100 Watt
- logsystem: "Readability and Signal report exchange"




Activity Contract:


See here a copy of the agreement the activation team has made with DXRC HQ.




Log:


Click here to make logsearch.




Activity Status: APPROVED (score 84)


Click here to read more about validations.




Pictures (also proof):


Click here to see pics from the activity.




Video clip (also proof):


Click on the thumbnail below to watch it.







QSL design:


Click here to See the 161DX/P042 QSL design.




Audio recordings:


Click here to hear 161DX/P042 audio. (Notice: mp3 format).



Back.