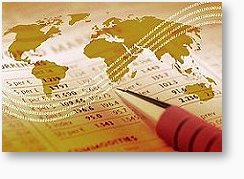 At this page you will find Guidelines about DXRC-Bureau and the different ways you can request a QSL-card from the DXRC-Bureau, also DXRC activators can find information about how the DXRC-Bureau will help you with DXRC Activity QSL's.


All QSL-cards for Official DXRC activities are handled by DXRC-Bureau.


***UPDATE*** 15/06/2023:
All 2023 Official DXRC Activation QSL's will be send out in March/April 2024.


***UPDATE*** 13/03/2023:
All 2022 Official DXRC Activation QSL's were posted 13/03/2023.


***UPDATE*** 11/06/2022:
All 2022 Official DXRC Activation QSL's will be send out in March/April 2023.


DXRC-BUREAU Address:

DXRC-BUREAU
SKOVVAENGET 24
DK-6440 AUGUSTENBORG
DENMARK


QSL Bureau Manager:
Mr. Jesper 47DX109


Do you have a question re. Official DXRC Activity QSL's ?, all enquiries regarding past, present and future Official Activity QSL's should be sent to this E-Mail address: .



Claiming QSL's from DXRC Bureau.
There are 2 ways to request a DXRC activity QSL from DXRC-BUREAU:

1. Online Request Request QSL's online and receive printed QSL-card(s) the traditional way. We prefer QSL-Request via e-mail to this address: .

2. Normal postal system: Send your QSL to our address (receive a printed traditional QSL-card)

DXRC-Bureau accepts contribution sent by PayPal, please send PayPal payments to this email address: , alternately click on the PayPal button below:


Contribution when requesting a QSL through the Postal System.
***Very important*** DO NOT send IRC's to the DXRC Bureau, IRC's are no longer accepted in Denmark.
When requesting an Official Activation QSL traditional way through postal system please only send US Dollars or Euro Notes or Coins.

To read general information about how DXRC-Bureau works, please click here.

See our list of Official DXRC Club Activities here.


Exchanging Personal QSL's:
Exchange of QSL-cards for QSO's with members working from home or using portable callsigns goes directly to the member - see our memberslist here.

This means that DXRC-members themselves are responsible for their own personal QSL'ing (or his/her personal manager is) - Personal QSL'ing is not the DXRC-Bureau or the Clubs responsibility.
Each member should have either an address available for QSL-exchange or a valid email address so he can be contacted via email.


Version 2.6 - date: 20/03/2017


Back to Guidelines.