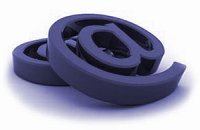 Please follow the guidelines below to claim QSL's via email from the DXRC BUREAU:





1. Email DXRC-Bureau:
All emails intended for the DXRC-Bureau should be sent to:

When you request QSL(s) via email to the DXRC-Bureau, it is important that you supply the following information:

- Callsign of activation: [example: 13DX/EU111]
- Your callsign inserted into the log): [example: 14IA101]
- The Date of QSO (dd-mm-yyyy): [example: 22-05-2012]
- The Time of QSO in GMT: [example: 16:50]
- R/S (Radio report): [example: 5/9]

- Finally your name and address where you want the QSL to be sent:
[example: Jimmi, P.O. Box 242, 64555 Paris, France]


For multiple QSL requests (many activations), please download and fill in our multiple QSL request form, and send to:


QSL-cards for activations are printed via DXRC-Bureau. Please support our financial situation by transferring contribution to cover the costs sending you the card.


2. Contribution for return postage:
When deciding on how much contribution to send, please use common sense, DXRC-Bureau is a non-profit part of Delta-Xray Radio Club; our aim is to provide members and non-members with an extremely high quality QSL-Management service.

We all know that exchanging QSL's is an expensive part of our wonderful hobby, especially when working activations where it is necessary to help and include a contribution along with the QSL.

We are happy to state that 95-99% of QSL's which the DXRC Bureau receives also includes contribution along with a SAE or address labels.

All contributions received goes to help the DXRC Bureau to cover some of the large expenses we have for printing and sending out QSL-cards, and to be honest; in the long run DXRC-Bureau never can survive without contributions, so your help of course is very much appreciated.


3. Contribution / payment method:
DXRC-Bureau accepts contribution sent by PayPal, please send PayPal payments to this email address: , alternately click on the PayPal button below:


4. QSL waiting time:
Due to ever increasing and very high postage-charges, DXRC Bureau normally sends out batches of QSLs once or twice per year, we simply collect the incoming QSL Cards from the activations under our management, then periodically send several QSL Cards in one envelope. This is the only way we can save money, if we didnít, we could not get DXRC Bureauís economy to function at all.
It is possible to check the QSL-card status for every DXRC activation by viewing the activities list.


5. VERY IMPORTANT:
The whole concept of having this payment method ( email / PayPal ) is to benefit the operator requesting QSL's from the DXRC-Bureau. The operator will save money by not having to pay postal costs sending QSL's through the post, save on QSL cards, envelopes and time writing out QSL's.

DXRC-Bureau will not benefit financially by offering this option, we offer this service to help you the operator and the 11m community.


Back to Bureau Guidelines.