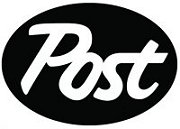 At this page you will find Guidelines to correctly claim QSL's from the DXRC BUREAU by the traditional Postal System.


All QSL's sent to the DXRC-Bureau must be sent to this exact postal address:


1. DXRC-BUREAU Address:

DXRC-BUREAU
SKOVVAENGET 24
DK-6440 AUGUSTENBORG
DENMARK


2. Always use normal standard traditional envelopes:
Do NOT write any callsigns on the outside of the envelope. Do not show anyone that your envelope is radio related. Simply write the address exactly has above.


3. No filler Cards / Leaflets to managers, please:
Do NOT send any irrelevant material like tourist leaflets etc. - It will only cost you more money for the extra postage - QSL's, contribution(s), SAE or Address label is enough.


4. Multiple cards in one envelope:
To save on postage please feel free to send several QSL's in one envelope, or instead of sending individual QSL's it is also okay to send a log sheet for several contacts. When sending a log sheet it is very important to include all QSO details, time, date, freq, report etc. Feel free to use our multiple QSL request form.


5. SAE:
Always remember to include an address label or Self Addressed Envelope (SAE). This makes the job much easier for the manager – this also avoids any misspelling by the manager.


6. Contribution:
DXRC has the attitude that we do not talk about money "on air", we therefore advise our members to say that the contribution is voluntary and would be very appreciated.
Due to almost all stations including contribution when sending QSL-cards to the Bureau, this means there is enough money to pay all costs (primarily QSL-printing and postage).

If no one included contribution, DXRC-Bureau could not function or exist, since we print more than 10-thousands of QSL's every year – and we send around four thousands (4.000) letters every year. You can only try to guess the costs for such tasks…


7. Amount of contribution:
Please use common sense: DXRC-Bureau is a non-profit part of Delta-Xray Radio Club; our aim is to provide members and non-members with an extremely high quality QSL-Management service.

We all know that exchanging QSL's is an expensive part of our wonderful hobby, especially when working activations where it is necessary to help and include a contribution along with the QSL.

We are happy to state that 95-99% of QSL's which the DXRC Bureau receives also includes contribution along with a SAE or address labels. All contributions received goes to help the DXRC Bureau to cover some of the large expenses we have for printing and sending out QSL-cards, and to be honest; in the long run DXRC-Bureau never can survive without contributions, and your help of course is very much appreciated.

When sending contribution we are happy to receive Dollar notes, Euro coins and notes, Danish stamps and valid IRC's. Please do NOT include stamps from other countries.


8. QSL waiting time:
Due to ever increasing and very high postage-charges, DXRC Bureau normally sends out batches of QSLs once or twice per year, we simply collect the incoming QSL Cards from the activations under our management, then periodically send several QSL Cards in one envelope. This is the only way we can save money, if we didn't, we could not get DXRC Bureau's economy to function at all.
It is possible to check the QSL-card status for every DXRC activation by viewing the activities list.


Back to Bureau Guidelines.