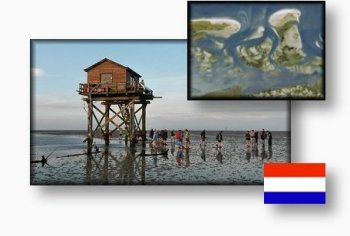 Welcome to the information page of 19DX/EU038.






This page is mainly made to offer log-search, and general information.




The activation is done by sea-kayak and can only be activated for a few hours due to the sea current and tide direction.

Englesmanplaat is a small sandbank between the Dutch islands Ameland and Schiermonnikoog.

The Sandbank is less than one square kilometre. With "high" water the entire bank is almost completely under water with only a small stroke of a few meters wide and about 30 meters long remains above water.

It is for most known due to the birdwatch house located on it which is occupied during the spring and summer seasons.





Find Engelmansplaat Island on Islands Base Online.





Team


19DX348 Mr. Henry


QSL-Manager


DXRC Bureau

E-mail to manager: Click .





Activity schedule:


18/03/2015: (Start approx. 10:00utc) Engelmansplaat island. EU-038.




Equipment used:


- antenna: T2TL (end fed half-wave) & Groundplane antenna 1/4 wave
- radios: Icom IC-706, President Grant II
- microphone: original
- power: 100w
- logsystem: "Readability and Signal report exchange"




Activity Contract:


See here a copy of an agreement the activity team leader has made with DXRC HQ.




Log:


Click here to make logsearch.




Activity Status: APPROVED (score 91)


Click here to read more about validations.




Pictures & Video (also proof):


Click here to see pics from the activity.




Story:


Click here to read all about the activity.




QSL design:


Click here to See the 19DX/EU038 QSL design.




Audio recordings:


Click here to hear 19DX/EU038 audio. TNX 47DX054 Leif (Notice: mp3 format).



Back.