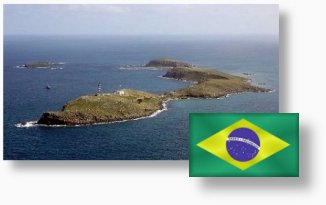 Welcome to the information page of 3DX/SA019.




This page is mainly made to offer log-search, and general information.





**UPDATE***
Activity end date has been changed to Sunday 18/11/2018.

Ilha de Santa Barbara is the largest Island in the Abrolhos archipelago. All islands including Santa Barbara are referenced with local ref #DIB-012, all qualify for RSGB IOTA ref # SA-019.

IBO website shows SA-019 has never been active before on 11m.



Find Ilha de Santa Barbara on Islands Base Online.




Team


3DX013 Mr. Bruno


QSL-Manager


DXRC Bureau

E-mail to manager: Click .





Activity schedule:


14/11/2018 to 18/11/2018: Ilha de Santa Barbara island. IOTA SA-019 (new-one)




Equipment used:


- antenna: 5 el Yagi
- radios: Yaesu FT450D
- microphone: Heil Headset
- power: Acom 1010
- logsystem: "Readability and Signal report exchange"




Activity Contract:


See here a copy of an agreement the activity team leader has made with DXRC HQ.




Log:


Click here to make logsearch.

Callsigns logged:
34PAT010, 205AT048, 3AT282, 3AT111, 3DA007, 30EK010, 26DX047, 3IR199, 26AT239, 30RC571, 26WW113, 31HMS, 30AT210, 4AT103, 14AT129, 3AT059, 68AT107, 3DA012, 26AT369, 26SB002, 3IR012, 14DA049, 3AC125, 84SD101, 119PAT101, 3RC103, 3CI111, 3RC050, 3AT177, 1IR134, 1SD168, 34RC213, 14AT054, 14IR001, 1AT586, 1SA462, 14FAT124, 1AT506, 14RC052, 14CR118, 14RC082, 14PAT777, 1ET018, 1AT802, 1SA242, 34RC011, 1DX041, 14DX019, 1SD047, 14AP001, 13OP020, 30ASE019, 3RC001, 1SD005, 31LR001, 1AT223, 14DA014, 3SD107, 3SD167, 3CI111, 14MT079, 3SD102, 327KL137, 3SD100, 3SD047, 49RC115, 47DX101, 1RC119, 1ST001, 14RC011, 10MEX001, 12SD124, 3PAT194, 22AT263, 3VI001, 3RC078, 3AT164, 196PAT101, 34RC213, 55GIB164, 30LO3536, 30SD051, 3AT101, 3CT044, 14CI087, 3CI011, PX1F2745, PX9A2145, 3AT119, 3RC019, 3RC017, 22AGF002, 201RC001, 3DX013




Activity Status: APPROVED (score 85)


Click here to read more about validations.




Pictures & Video Links:


Click here to see pics from the activity.




Story:


Click here to read all about the activity.




QSL design:


Click here to See the 3DX/SA019 QSL design.




Audio recordings:


Click here to hear 3DX/SA019 audio. (Notice: mp3 format).



Back.