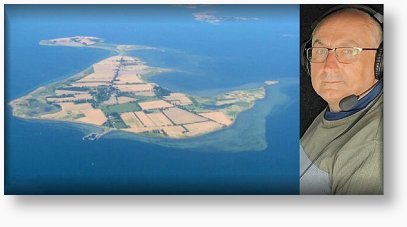 Welcome to the information page of 47DX/FY011.





This page is mainly made to offer log-search, and general information.






Following on from last months FY012 Skaroe activity Jesper now focus his sights on the neighbouring island of Drejoe, this will be a new one on our band.

Jesper hopes start activity late evening on the 29th.




Find Drejoe Island on Islands Base Online.





Team


47DX109 Mr. Jesper
Guest: Ms. Susanne


QSL-Manager


DXRC Bureau

E-mail to manager: Click .





Activity schedule:


29/07/2023 to 31/07/2023: Drejoe island. (New-One on 11m)




Equipment used:


- antenna #1: Bamby
- antenna #2: Wilson 5000 Mobile Whip
- radios: Yaesu FT-857D
- microphone: Heil headset Pro-set Plus
- power: 100w
- Power source: Kipor generator IG2000
- logsystem: "Readability and Signal report exchange"




Activity Contract:


See here a copy of an agreement the activity team leader has made with DXRC HQ.




Log:


Are you in Log?.






Activity Status: Pending


Click here to read more about validations.




Live pictures received while activation in progress:


Click on the thumbnails below for larger picture.


---




Pictures/Proofs received after the activation:


Click on the thumbnails below for larger picture.


---




Direct Postcard:


Click on the thumbnails below for larger picture.


---




YouTube Video (also proof):


Click on the thumbnail below to play video.







---




Story:



This time our trip was not much different compared to all the other islands I have done in the past, antennas, radio, car, tent, etc. was the same as always, except from the weather it was the worst one we ever had on an expedition, very much rain, but the worse was the strong winds from West/South West direction which result in more or less caused damage to my Bamby antenna.

I donít think I have mentioned this before, but it is really good to have my guest Susanne with me, she is a very positive person in general, Iím impressed, because when I sometimes get a little negative, mainly about the WX she say come on itís not that bad, we are together, thatís nice when I think back when home again.

We started out from home at Saturday 29. July around noon for the ferry to Fyn. After we arrived at Fyn island we drove around 40 km. to the Drejoe island ferry in city Svendborg. Ferry trip to Drejoe take 1 hour 15 minutes, we arrived on the island at 14:00utc Saturday afternoon.

Soon after did I start to setup Bamby, generator etc. My first call was at 17:00utc and first in log was Mr. Finn 47DX011 via GW 100 km. We had agreed to meet up, so that I could test my antennas was ok, which they were. The propagation over those two activity days was not good, I managed therefor to log only 135 stations in total, longest contact was to Uruguay and the biggest surprise was from Faroe Islands where Mr. Terje 52AT101 called in. It is not often we hear stations from north Atlantic it was nice to log Mr. Terje and have a longer QSO in Danish language. Last CQ from 47DX/FY011 was at Monday 31. July around noon. We was home again Monday evening 18:00utc.

Many thanks for the support from Finn 47DX011 and Darran 26DX047 and also to John 47DX101 for the recordings.


Vy 73 de Jesper 47DX109


---




QSL design:


Will be uploaded after activity




YouTube Recordings:


Click on the thumbnails to play videos.




Audio recordings:


Click here to hear 47DX/FY011 audio. (Notice: mp3 format)


Back.