King Hans's Historic Landmark Castle Downfall Fortress Engelsborg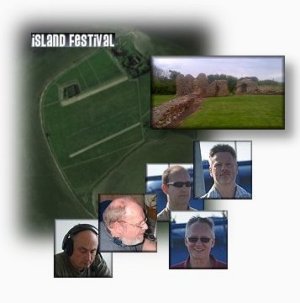 Welcome to the information page of 47DX/SJ035.



This page is mainly made to offer log-search, and
general information.



Slotoe will be activated in the Original Island Festival.


Slotoe is a small Island in the Nakskov Fjord about 130 km South West of Copenhagen. Highest point is 1 m above sea level. Located south of Vejloe and East of Enehoje islands.


King Hans of Denmark acquired the Island in 1508 and constructed a combined shipyard and fortress. It was named Engelsborg. It was the intention to build warships to fight against the Germans.


In 1534 the Germans conquered Engelsborg Castle and it was burned off. King Christian IV reconstructed the shipyard in 1624. Some time later it was abandoned and the local people took many of the stones and used for other buildings as well as the rebuilding of the Nykobing Castle. It has undergone several restauration projects from 1985 - 2005.


Thanks to the owner this will be a site of the DXCC team and this Island has never before been activated on 11 meter band. Stay tuned for 47DX/SJ035.



Find Slotoe Island on Islands Base Online.



This island was activated as one of four islands activated over the weekend. The team took part in the Island Festival (IF) 2014 radio contest.
Notice that some proof are used representing proof from all four islands - and some proofs are individual.




Team


Mr. Martin (photos, film, logistics)
47DK137 Mr. Karsten
47DX002 Mr. Soren
47DX052 Mr. Tom
47DX109 Mr. Jesper
47RO109 Mr. Tom


QSL-Manager


DXRC Bureau

E-mail to manager: Click .





Activity schedule:


07/06/2014 & 08/06/2014 - 10.00 - 19.29utc (subject to time changes): Slotoe island. IOTA EU-029




Equipment used:


- antenna: Bamby
- radio: Yaesu FT-897D
- microphone: original
- power: 100 Watt
- logsystem: "Readability and Signal report exchange"




Activity Contract:


See here a copy of an agreement the activity team leader has made with DXRC HQ.




Log:


Click here to make logsearch.




Activity Status: APPROVED (score 95)


Click here to read more about validations.




Pictures (also proof):


Click here to see pics from the activity.




Video (also proof):


Our Entertainment video from the four islands can be seen here:







QSL design:


Click here to See the 47DX/SJ035 QSL design.




Story:


Click here to read all about the activity.




Audio recordings:


Click here to hear Tom 052 - 47DX/SJ035 audio. TNX 47DX101 John.



Back.