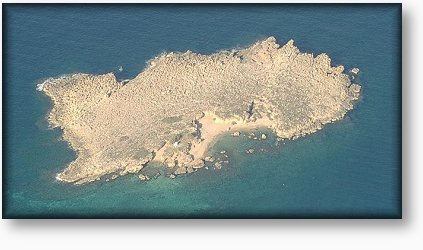 Welcome to the information page of 90DX/EU187.



This page is mainly made to offer log-search, and general information.



Reliant on Staksi the boatman, if promises are kept and all goes to plan John will be active from Lazaretta isl.

Lazaretta island is sometimes referred to by locals as Agioi Apostoloi, but over recent years it's more commonly know as Lazaretta island.



---
Historical information about Lazaretta island:

Lazaretta is a tiny, uninhabited island which lays a little offshore to the west of Chania Harbour.

It was an old leprosarium island where any persons suspected of having leprosy were disembarked before being allowed to enter the town of Chania. Its name is taken from Lazarus, who was venerated as a patron saint of lepers by the Roman Catholic Church.

On top of the island you can still see the remains of a 25m long and 7m wide construction that housed the inhabitants of the island. Around 1645 the building was destroyed by the Turks in order to use the flatfoundation area as a base to place a large cannon to aid in their attack of Chania's stronghold at the mouth of the harbour.

The little white church on the island is a monument dedicated to Agios Nikolaos. It was built by a local man who emigrated to Melbourne Australia in 1954.

Lazaretta is considered to be one of the best areas for snorkelling all along the west coast.

---


Find Lazaretta Island on Islands Base Online.




Team


47DX101 Mr. John


QSL-Manager


DXRC Bureau

E-mail to manager: Click .





Activity schedule:


13/04/2013: Lazaretta island. ( new one )




Equipment used:


- antenna: Bamby
- radio: Yaesu FT 897
- microphone: original
- power: 100 Watt
- power source: 12v car battery
- logsystem: "Readability and Signal report exchange"




Activity Contract:


See here a copy of an agreement the activity team leader has made with DXRC HQ.




Log:


Click here to make logsearch.
326 stations in log.




Activity Status: APPROVED (score 95)


Click here to read more about validations.




Pictures (also proof):


Click here to see pics from the activity.




Video clip (also proof):


Click on the thumbnail below to watch it.






QSL design:


Click here to See the 90DX/EU187 QSL design.




Audio recordings:


Click here to hear 90DX/EU187 audio. (Notice: mp3 format).
Click here to hear 90DX/EU187 audio. TNX 47DX054 Mr. Leif (Notice: mp3 format).




Back.