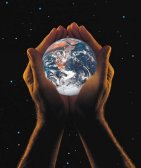 The callsign you have clicked on is a Personal activity - therefore there is no further information at DXRC website. If you need any info about this station please ask the operator you worked, e-mail and Postal Ads can be found via our memberslist here.


DXRC classifies our members radio operations into 2 categories:

Personal:
TX from home, TX from friends, TX from the car, TX from the summer house OR TX from holidays where priority is holiday with no guarantee of radio time, short notice activities etc.
If QSL-cards are agreed to exchange, QSL is always via each members normal QSL-route, not via DXRC-Bureau.

We define these activities as "personal", "holiday style" operations where there is no obligation to send in proofs, log etc, there is no detailed information at DXRC website. It is just like transmitting from home, no need for proof, no manager, no log search etc.


DXRC Activities:
TX with attention to being "on air" as much as possible and to log as many stations as possible etc.
We define these activities as "Official DXRC Activities".
For these activities we give full support with a DXRC website activation page, log search, QSL-management etc. To see the full list of Official DXRC Activities click here





Back to News page.
Back to Activations page.