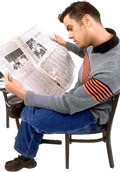 DXRC News section.
On this page you will find an overview and links to the latest news and updates
from Delta-Xray Radio Club website.

You can click at the links below and go directly to the page with the latest changes.
This gives you a super fast overview over the changes made at DXRC website.








---



Latest updates and news:





16.09.2023

- Members Area: Memberslist DXRC Welcome back to 14DX158 Mr. Jeff.


05.08.2023

- Activities: 47DX/FY011 Postcard & Activation Story uploaded.


01.08.2023

- Activities: 47DX/FY011 Log search updated.


01.08.2023

- Activities: 47DX/FY011 More Pics/Proofs uploaded.


30.07.2023

- Activities: 47DX/FY011 Live pics & Video uploaded.


26.07.2023

- Activities: 47DX/FY011 Activation announcement.


06.06.2023

- Activities: 47DX/FY012 Story uploaded.


05.06.2023

- Activities: 47DX/FY012 Pics/Proofs & Video Links uploaded.


05.06.2023

- Activities: 47DX/FY012 Log search updated.


03.06.2023

- Activities: 47DX/FY012 Live pics & Videos uploaded.


09.05.2023

- Activities: 47DX/FY012 Activation announcement.


21.03.2023

- Personal QSLs: 26DX047 QSL Previews uploaded.


13.03.2023

- DXRC-Bureau: 163DX/EU124 QSLs Sent DXRC-Bureau info.


13.03.2023

- DXRC-Bureau: 38DX/NA018 QSLs Sent DXRC-Bureau info.


13.03.2023

- DXRC-Bureau: 47DX/NJ005 QSLs Sent DXRC-Bureau info.


25.02.2023

- Personal QSLs: 38DX101 QSL Preview uploaded.


17.02.2023

- Activities: AVT Validates Pending Activities between dates of 05/09/2021 & 30th November 2022.


17.02.2023

- Members Area: Memberslist DXRC Welcome to 38DX101 Mr. Jack.


23.01.2023

- Activities: 38DX/NA018 QSL Preview uploaded.


01.01.2023

- Personal QSLs: 3DX015 QSL Preview uploaded.


10.12.2022

- Activities: 38DX/NA018 Log search updated.


06.12.2022

- Activities: 38DX/NA018 Direct Postcard uploaded.


30.11.2022

- Activities: 38DX/NA018 Pics/Proofs uploaded.


24.11.2022

- Activities: 38DX/NA018 Live pics & Audio Recordings uploaded.


19.11.2022

- Activities: 38DX/NA018 Activation announcement.


04.11.2022

- Portable: 27/21DX092 Personal/Portable operation, QSL via Homecall.


29.10.2022

- Personal QSLs: 47DX011 QSL Preview uploaded.


20.10.2022

- Personal QSLs: 47DX104 QSL Preview uploaded.


20.10.2022

- Members Area: Memberslist DXRC Welcome to 47DX104 Mr. Dan.


15.10.2022

- Activities: 47DX/NJ005 QSL Preview uploaded.


02.09.2022

- Personal QSLs: 31DX121 QSL Preview uploaded.


04.08.2022

- Activities: 47DX/NJ005 Story uploaded.


28.07.2022

- Activities: 47DX/NJ005 Direct Postcard uploaded.


27.07.2022

- Activities: 47DX/NJ005 Log search updated.


26.07.2022

- Activities: 47DX/NJ005 Pics/Proofs uploaded.


23.07.2022

- Activities: 47DX/NJ005 Live pics & YouTube uploaded.


13.07.2022

- Activities: 47DX/NJ005 Activation announcement.


11.07.2022

- Personal QSLs: 13DX015 QSL Preview uploaded.


10.07.2022

- Activities: 163DX/EU124 QSL Preview uploaded.


22.06.2022

- Activities: 163DX/EU124 Direct Postcard uploaded.


18.06.2022

- Activities: 163DX/EU124 Pics/Proofs, Video, Story and Audio Recordings uploaded.


16.06.2022

- Activities: 163DX/EU124 Log search updated.


01.06.2022

- Activities: 163DX/EU124 Activation announcement.


04.03.2022

- DXRC-Bureau: 14DX/78030R QSLs Sent DXRC-Bureau info.


14.02.2022

- Members Area: Memberslist DXRC Welcome back 47DX108 Mr. Jan.


14.02.2022

- Personal QSLs: 47DX108 QSL Preview uploaded.


12.01.2022

- Activities: AVT Validates Pending Activities between dates of 26th August 2020 & 11th January 2022.


24.12.2021

- Personal QSLs: 47DX012 QSL Preview uploaded.


24.12.2021

- Members Area: Memberslist DXRC Welcome to 47DX012 Mr. Joe.


20.12.2021

- Activities: 14DX/78030R QSL Preview uploaded.


22.11.2021

- Personal QSLs: 14DX019 QSL Preview uploaded.


09.11.2021

- Personal QSLs: 3DX015 QSL Preview uploaded.


06.11.2021

- Personal QSLs: 153DX010 QSL Preview uploaded.


06.11.2021

- Members Area: Memberslist DXRC Welcome to 153DX010 Mr. Lars.


11.10.2021

- Members Area: Memberslist DXRC Welcome back to 161DX016 Mr. MaC.


05.09.2021

- Activities: 14DX/78030R Story uploaded.


05.09.2021

- Activities: 14DX/78030R Log search updated.


05.09.2021

- Activities: 14DX/78030R Pics/Proofs uploaded.


04.09.2021

- Activities: 14DX/78030R Live pics uploaded.


24.08.2021

- Activities: 14DX/78030R Activation announcement.


27.06.2021

- Personal QSLs: 21DX101 QSL Preview uploaded.


13.06.2021

- Members Area: Memberslist DXRC Welcome to 21DX101 Mr. Chris.


12.06.2021

- Condolences: Membership 13DX014 Mr. Wolf - Obituary.


06.06.2021

- Condolences: Membership 13DX014 Mr. Wolf R.I.P.


21.05.2021

- Condolences: Membership 13DX056 Mr. Uli - Obituary.


19.05.2021

- Condolences: Membership 13DX056 Mr. Uli R.I.P.


08.03.2021

- DXRC-Bureau: Official 2021 QSLs DXRC-Bureau info.


04.02.2021

- Activities: AVT Validates Pending Activities between dates of 16th July 2020 & 25th August 2020.


03.01.2021

- Members Area: Memberslist DXRC List updated.


22.11.2020

- Activities: AVT Validation score system deleted.


07.09.2020

- Activities: 47DX/EU171 QSL Preview uploaded.


07.09.2020

- Activities: 47DX/NJ004 QSL Preview uploaded.


02.09.2020

- Activities: 21DX/N001 Log search updated.


31.08.2020

- Activities: 21DX/N001 Pics/Proofs, Video Links, Story & QSL Preview uploaded.


23.08.2020

- Activities: 21DX/N001 Activation announcement.


18.08.2020

- Personal QSLs: 3DX015 Adriano & 14DX055 Patrick QSL Previews uploaded.


27.07.2020

- Activities: 47DX/EU171 Story uploaded.


27.07.2020

- Activities: 47DX/NJ004 Story uploaded.


23.07.2020

- Activities: 47DX/EU171 Direct QSL uploaded.


22.07.2020

- Personal QSLs: 3DX027 QSL Preview uploaded.


21.07.2020

- Activities: 47DX/EU171 Pics/Proofs & Video Link uploaded.


21.07.2020

- Activities: 47DX/NJ004 Pics/Proofs & Direct QSL uploaded.


21.07.2020

- DXRC-Bureau: Official 2020 QSLs DXRC-Bureau info.


20.07.2020

- Activities: 47DX/EU171 Log search updated.


20.07.2020

- Activities: 47DX/NJ004 Log search updated.


18.07.2020

- Activities: 47DX/EU171 Live pics uploaded.


16.07.2020

- Activities: 47DX/NJ004 Live pics & Video Link uploaded.


21.06.2020

- Activities: 47DX/EU171 Activation announcement.


21.06.2020

- Activities: 47DX/NJ004 Activation announcement.


18.06.2020

- Members Area: Memberslist DXRC Welcome to 3DX015 Mr. Adriano.


16.06.2020

- Members Area: Memberslist DXRC Welcome back to 31DX121 Mr. Marco.


07.06.2020

- Members Area: Memberslist DXRC Welcome to 3DX027 Mr. Flavio.


04.06.2020

- Members Area: Memberslist DXRC Welcome to 14DX055 Mr. Patrick.


05.01.2020

- Members Area: Memberslist DXRC List updated.


15.03.2019

- Activities: DXRC Bureau All QSL's for 2018 Official Activities are now sent.


16.02.2019

- Members Area: Memberslist DXRC List updated.


18.01.2019

- Activities: DXRC Bureau Postal Address changed.


05.12.2018

- Activities: 3DX/SA019 QSL Preview uploaded.


22.11.2018

- Activities: 3DX/SA019 Story uploaded.


21.11.2018

- Activities: 3DX/SA019 Pics/Proofs & Video Links uploaded.


19.11.2018

- Activities: 3DX/SA019 Live pics & Video Link uploaded.


17.11.2018

- Activities: 3DX/SA019 Video Links & Audio recording uploaded.


21.10.2018

- Activities: 47DX/FY003 QSL Preview uploaded.


15.10.2018

- Activities: 3DX/SA019 Activation announcement.


03.08.2018

- Activities: 47DX/FY003 Story uploaded.


01.08.2018

- Activities: 47DX/FY003 Direct Postcard uploaded.


29.07.2018

- Activities: 47DX/FY003 Pics/Proofs uploaded.


29.07.2018

- Activities: 47DX/FY003 Log search updated.


26.07.2018

- Activities: 47DX/FY003 Live pics & Video Link uploaded.


23.07.2018

- Activities: 47DX/FY003 Activation announcement.


23.07.2018

- Portable: 47DX109/EU172 Personal/Portable operation announcement.


17.06.2018

- Activities: 21DX/024BE Pics/Proofs uploaded.


15.06.2018

- Activities: 21DX/024BE Story uploaded.


13.06.2018

- Activities: 21DX/001SE QSL Preview uploaded.


13.06.2018

- Activities: 21DX/024BE QSL Preview uploaded.


11.06.2018

- Activities: 21DX/024BE Log search updated.


09.06.2018

- Activities: 21DX/001SE Pics/Proofs uploaded.


09.06.2018

- Activities: 21DX/001SE Story uploaded.


08.06.2018

- Activities: 21DX/001SE Log search updated.


07.06.2018

- Activities: 21DX/024BE Activation announcement.


07.06.2018

- Activities: 13DX/TH011 Story uploaded.


07.06.2018

- Activities: 13DX/TH010 Story uploaded.


06.06.2018

- Activities: 13DX/TH011 Pics/Proofs & Video Link uploaded.


05.06.2018

- Activities: 13DX/TH010 Pics/Proofs & Video Link uploaded.


03.06.2018

- Activities: 13DX/TH011 Log search updated.


03.06.2018

- Activities: 13DX/TH010 Log search updated.


03.06.2018

- Activities: 13DX/TH011 Live pics received.


02.06.2018

- Activities: 13DX/TH010 Live pics received.


31.05.2018

- Activities: 21DX/001SE Activation announcement.


26.05.2018

- Activities: 13DX/TH011 QSL Preview uploaded.


26.05.2018

- Activities: 13DX/TH010 QSL Preview uploaded.


26.05.2018

- Activities: 13DX/TH011 Activation announcement.


26.05.2018

- Activities: 13DX/TH010 Activation announcement.


26.03.2018

- Activities: DXRC Bureau All QSL's for 2017 Official Activities are now sent.


15.02.2018

- Activities: AVT Validates Pending Activities between dates of 3th June 2017 & 31st Jan 2018.


05.02.2018

- Condolences: Membership 47DX052 Mr. Tom - Obituary.


04.02.2018

- Activities: 47DX/SJ006 QSL Preview uploaded.


02.01.2018

- Condolences: Membership 47DX052 Mr. Tom R.I.P.


13.11.2017

- Activities: 14DX/78043R QSL Preview uploaded.


29.09.2017

- Activities: 21DX/014OD QSL Preview uploaded.


22.09.2017

- Activities: 47DX/FY007 QSL Preview uploaded.


18.09.2017

- Activities: 21DX/014OD Story uploaded.


26.06.2017

- Activities: 14DX/87038L QSL Preview uploaded.


25.06.2017

- Activities: 21DX/014OD Video link uploaded.


24.06.2017

- Activities: 21DX/014OD Pics/Proofs uploaded.


12.06.2017

- Activities: 14DX/78043R Log search updated.


10.06.2017

- Activities: 47DX/FY007 Story uploaded.


10.06.2017

- Activities: 21DX/014OD Log search updated.


09.06.2017

- Activities: 47DX/SJ006 Activation announcement.


09.06.2017

- Activities: 14DX/87038L Log search updated.


08.06.2017

- Activities: 47DX/FY007 Direct Postcards uploaded.


07.06.2017

- Activities: 14DX/78043R Video links & Story uploaded.


05.06.2017

- Activities: 47DX/FY007 Video link uploaded.


04.06.2017

- Activities: 14DX/87038L Video link & Story uploaded.


04.06.2017

- Activities: 14DX/87038L Pics/Proofs uploaded.


04.06.2017

- Activities: 14DX/78043R Pics/Proofs uploaded.


04.06.2017

- Activities: 14DX/78043R Story uploaded.


04.06.2017

- Activities: 47DX/FY007 Pics/Proofs uploaded.


04.06.2017

- Activities: 47DX/FY007 Log search updated.


04.06.2017

- Activities: 21DX/014OD Live pics received.


04.06.2017

- Activities: 14DX/87038L Live pics received.


04.06.2017

- Activities: 14DX/78043R Live pics received.


03.06.2017

- Activities: 47DX/FY007 Live pics received.


01.06.2017

- Activities: 14DX/78043R Activation announcement.


22.05.2017

- Activities: 14DX/87038L Activation announcement.


20.05.2017

- Activities: 47DX/FY007 Activation announcement.


04.05.2017

- Activities: 21DX/014OD Activation announcement.


20.03.2017

- Activities: DXRC Bureau All QSL's for 2016 Official Activities are now sent.


07.02.2017

- Activities: AVT Validates Pending Activities between dates of 6th June 2016 & 7th Feb 2017.


04.01.2017

- Activities: 56DX/EU101/BE QSL Preview uploaded.


04.01.2017

- Activities: 56DX/EU101/BJ QSL Preview uploaded.


04.01.2017

- Activities: 47DX/JY014 QSL Preview uploaded.


04.01.2017

- Activities: 21DX/E007 QSL Preview uploaded.


04.01.2017

- Activities: 21DX/041BE QSL Preview uploaded.


04.01.2017

- Activities: 21DX/037BE QSL Preview uploaded.


04.01.2017

- Activities: 19DX/GR011 QSL Preview uploaded.


04.01.2017

- Activities: 14DX/03007R QSL Preview uploaded.


04.01.2017

- Activities: 13DX/ST020 QSL Preview uploaded.


26.08.2016

- Activities: AVT Validates Pending Activities between dates of 4th & 5th June 2016.


11.08.2016

- Activities: 21DX/E007 Log search updated.


10.08.2016

- Activities: 21DX/E007 Pics/Proofs, Videos & Story uploaded.


21.07.2016

- Activities: 21DX/E007 Activation announcement.


21.07.2016

- Portable: 178/21DX011 Bulgaria. Personal/Portable operation announcement.


15.06.2016

- Activities: 21DX/041BE & 21DX/037BE Story uploaded.


14.06.2016

- Activities: 19DX/GR011 Log search updated.


14.06.2016

- Activities: 14DX/03007R Story uploaded.


13.06.2016

- Portable: 21DX102/025KR Svino isl. Personal/Portable operation announcement.


13.06.2016

- Activities: Join Page updated.


13.06.2016

- Activities: 56DX/EU101/BJ Story uploaded.


12.06.2015

- Portable: 21DX102/024KR Stenso isl. Personal/Portable operation announcement.


12.06.2016

- Activities: 13DX/ST020 Pics/Proofs & new video uploaded.


12.06.2016

- Activities: 21DX/041BE Pics/Proofs & video uploaded.


12.06.2016

- Activities: 21DX/037BE Pics/Proofs & video uploaded.


12.06.2016

- Activities: 47DX/JY014 Story uploaded.


11.06.2016

- Activities: 19DX/GR011 Pics/Proofs & Story uploaded.


08.06.2016

- Activities: 21DX/037BE Video uploaded.


07.06.2016

- Activities: 56DX/EU101/BE Story uploaded.


07.06.2016

- Activities: 21DX/041BE Log search updated.


06.06.2016

- Activities: 21DX/037BE Log search updated.


06.06.2016

- Activities: 56DX/EU101/BE & 56DX/EU101/BJ Log search updated.


06.06.2016

- Activities: 56DX/EU101/BE Pics/Proofs & Video's uploaded.


06.06.2016

- Activities: 56DX/EU101/BJ Pics/Proofs & Video uploaded.


06.06.2016

- Activities: 13DX/ST020 Log search updated.


06.06.2016

- Activities: 13DX/ST020 Story uploaded.


05.06.2016

- Activities: 21DX/037BE Live Pics uploaded.


05.06.2016

- Activities: 47DX/JY014 Video uploaded.


05.06.2016

- Activities: 47DX/JY014 Log search updated.


05.06.2016

- Activities: 56DX/EU101/BE Live Pics uploaded.


04.06.2016

- Activities: 13DX/ST020 Video uploaded.


04.06.2016

- Activities: 47DX/JY014 Pics/Proofs uploaded.


04.06.2016

- Activities: 14DX/03007R Log search updated.


04.06.2016

- Activities: 14DX/03007R Pics/Proofs uploaded.


04.06.2016

- Activities: 19DX/GR011 Live Pics uploaded.


04.06.2016

- Activities: 14DX/03007R Live Pics uploaded.


04.06.2016

- Activities: 56DX/EU101/BJ Live Pics uploaded.


04.06.2016

- Activities: 13DX/ST020 Live Pics uploaded.


04.06.2016

- Activities: 21DX/041BE Live Pics uploaded.


26.05.2016

- Activities: 14DX/03007R Activation announcement.


29.05.2016

- Activities: 56DX/EU101/BJ Activation announcement.


29.05.2016

- Activities: 56DX/EU101/BE Activation announcement.


29.05.2016

- Activities: 19DX/GR011 Activation announcement.


09.05.2016

- Activities: 47DX/JY014 Activation announcement.


03.04.2016

- Activities: 13DX/ST020 Activation announcement.


02.04.2016

- Activities: 21DX/041BE Activation announcement.


02.04.2016

- Activities: 21DX/037BE Activation announcement.


26.03.2016

- DXRC-Bureau: All 2015 QSL cards are now sent DXRC-Bureau announcement.


16.03.2016

- Members Area: 19DX348/GR031 Member QSL preview uploaded.


14.03.2016

- Activities: Activities AVT Validates Pending Activities.


24.02.2016

- DXRC-Bureau: Update re. 2015 Activation QSL cards DXRC-Bureau announcement.


12.02.2016

- Activities: 347/19DX012 Logsearch updated.


01.02.2016

- Activities: 47DX/SJ017 QSL Preview uploaded.


30.01.2016

- Activities: 19DX/FR001 QSL Preview uploaded.


19.01.2016

- Members Area: 27/21DX092 Member QSL preview uploaded.


19.01.2016

- Members Area: 21DX092 Member QSL preview uploaded.


19.01.2016

- Activities: 14DX/78059R QSL Preview uploaded.


19.01.2016

- Activities: 14DX/95017R QSL Preview uploaded.


05.01.2016

- Activities: 347/19DX012 Postcard uploaded.


18.12.2015

- Activities: 47DX/SJ017 Logsearch updated.


18.12.2015

- Activities: 47DX/SJ017 Story uploaded.


13.12.2015

- Portable: 207/19DX012 Holiday Style/Personal operation announcement.


29.11.2015

- Activities: 19DX/FR001 Logsearch updated.


21.11.2015

- DXRC-Bureau: Update re. 2015 Activation QSL cards DXRC-Bureau announcement.


18.11.2015

- Activities: 19DX/FR001 Story uploaded.


18.11.2015

- Activities: 14DX/36064R QSL Preview uploaded.


18.11.2015

- Activities: 14DX/MA139 QSL Preview uploaded.


18.11.2015

- Activities: 19DX/GR003 QSL Preview uploaded.


18.11.2015

- Activities: 161DX/F042 QSL Preview uploaded.


18.11.2015

- Activities: 161DX/Z152 QSL Preview uploaded.


18.11.2015

- Activities: 161DX/Z446 QSL Preview uploaded.


18.11.2015

- Activities: 161DX/Z453 QSL Preview uploaded.


17.11.2015

- Activities: 19DX/FR001 Additional Pics uploaded.


16.11.2015

- Activities: 19DX/FR001 Video link uploaded.


13.11.2015

- Activities: 19DX/FR001 Live Pics uploaded.


11.11.2015

- Activities: 19DX/FR001 Activation announcement.


11.11.2015

- Activities: 347/19DX012 Activation announcement.


11.11.2015

- Activities: 47DX/SJ017 Activation announcement.


08.11.2015

- Activities: 47DX/FY025 QSL Preview uploaded.


04.11.2015

- Activities: 14DX/MA092 QSL Preview uploaded.


15.10.2015

- Activities: 19DX/GR004 QSL Preview uploaded.


04.08.2015

- Activities: 13DX/ST021 & ST046 QSL Preview uploaded.


04.08.2015

- Activities: 21DX/016GG QSL Preview uploaded.


04.08.2015

- Activities: 21DX/021GG QSL Preview uploaded.


04.08.2015

- Activities: 21DX/029GG QSL Preview uploaded.


04.08.2015

- Activities: Activities AVT Validates Pending Activities between 14.02.2015 to 21.06.15.


15.07.2015

- Members Area: Memberslist DXRC Welcome to 21DX092 Mr. Kristoffer.


05.07.2015

- Activities: 14DX/78041R QSL Preview uploaded.


03.07.2015

- Activities: 14DX/95026R QSL Preview uploaded.


30.06.2015

- Activities: 14DX/80017R Activation announcement.


30.06.2015

- Activities: 14DX/36064R Video Recording uploaded.


30.06.2015

- Activities: 14DX/MA139 Story uploaded.


30.06.2015

- Activities: 14DX/MA092 Story uploaded.


29.06.2015

- Activities: 14DX/36064R Logsearch updated.


28.06.2015

- Activities: 14DX/36064R Pics/Proofs & Video link uploaded.


28.06.2015

- Activities: 14DX/36064R Story uploaded.


28.06.2015

- Activities: 14DX/36064R Live pics uploaded.


25.06.2015

- Portable: 19DX348/GR031 Personal/Portable operation announcement.


23.06.2015

- Activities: 14DX/95017R Story uploaded.


23.06.2015

- Activities: 14DX/36064R Activation announcement.


22.06.2015

- Activities: 14DX/95017R Logsearch updated.


22.06.2015

- Activities: 14DX/95017R Pics/Proofs & Video links uploaded.


21.06.2015

- Activities: 14DX/95017R Live Pics/Proofs uploaded.


19.06.2015

- Activities: 19DX/GR003 Logsearch updated.


19.06.2015

- Activities: 161DX/Z453 Pics/Proofs & Story uploaded.


19.06.2015

- Activities: 161DX/Z446 Pics/Proofs & Story uploaded.


19.06.2015

- Activities: 161DX/Z152 Pics/Proofs, Story uploaded.


19.06.2015

- Activities: 161DX/Z152, Z446 & Z453 Logsearch updated.


19.06.2015

- Activities: 19DX/GR004 Logsearch updated.


18.06.2015

- Activities: 19DX/GR004 Story uploaded.


18.06.2015

- Activities: 19DX/GR003 Story uploaded.


15.06.2015

- Activities: 21DX/021GG Pics/Proofs & Video links uploaded.


15.06.2015

- Activities: 21DX/029GG Pics/Proofs & Video links uploaded.


14.06.2015

- Activities: 21DX/016GG Pics/Proofs & Video links uploaded.


14.06.2015

- Activities: 14DX/95017R Activation announcement.


13.06.2015

- Activities: 19DX/GR004 Pics/Proofs & Video link uploaded.


13.06.2015

- Activities: 19DX/GR003 Pics/Proofs & Video uploaded.


13.06.2015

- Activities: 21DX/016GG, 021GG & 029GG Story uploaded.


09.06.2015

- Activities: 21DX/021GG Logsearch updated.


09.06.2015

- Activities: 21DX/029GG Logsearch updated.


07.06.2015

- Activities: 47DX/FY025 Story updated.


09.06.2015

- Activities: 21DX/016GG Logsearch updated.


09.06.2015

- Activities: 13DX/ST021 & ST046 Logsearch updated.


08.06.2015

- Activities: 14DX/MA092 Pics/Proofs uploaded & Logsearch updated.


08.06.2015

- Activities: 14DX/MA139 Pics/Proofs uploaded & Logsearch updated.


08.06.2015

- Activities: 13DX/ST046 Video & Story uploaded.


08.06.2015

- Activities: 13DX/ST021 Pics/Proofs & Story uploaded.


07.06.2015

- Activities: 47DX/FY025 Video uploaded.


07.06.2015

- Activities: 47DX/FY025 Pics/Proofs uploaded & Logsearch updated.


07.06.2015

- Activities: 19DX/GR003 Live Pics/Proofs uploaded.


07.06.2015

- Activities: 21DX/016GG Live Pics/Proofs uploaded.


07.06.2015

- Activities: 21DX/029GG Live Pics/Proofs uploaded.


07.06.2015

- Activities: 16DX/Z152 Live Pics/Proofs uploaded.


07.06.2015

- Activities: 16DX/Z446 Live Pics/Proofs uploaded.


07.06.2015

- Activities: 14DX/MA092 Live Pics/Proofs uploaded.


07.06.2015

- Activities: 13DX/ST021 Live Pics/Proofs uploaded.


06.06.2015

- Activities: 13DX/ST046 Pics/Proofs uploaded.


06.06.2015

- Activities: 21DX/021GG Live Pics/Proofs & Video Link uploaded.


06.06.2015

- Activities: 47DX/FY025 Live Pics/Proofs uploaded.


06.06.2015

- Activities: 13DX/ST046 Live Pics/Proofs uploaded.


06.06.2015

- Activities: 14DX/MA139 Live Pics/Proofs uploaded.


06.06.2015

- Activities: 19DX/GR004 Live Pics/Proofs uploaded.


02.06.2015

- Activities: 14DX/78059R Logsearch updated.


01.06.2015

- Activities: 14DX/78059R Pics/Proofs, Video link & Story uploaded.


01.06.2015

- Activities: 19DX/GR004 Activation announcement.


01.06.2015

- Activities: 19DX/GR003 Activation announcement.


01.06.2015

- Activities: 19DX/GR002 Activation announcement.


30.05.2015

- Activities: 14DX/MA139 Activation announcement.


30.05.2015

- Activities: 14DX/MA092 Activation announcement.


30.05.2015

- Activities: 14DX/78059R Activation announcement.


26.05.2015

- Activities: 161DX/Z453 Activation announcement.


26.05.2015

- Activities: 161DX/Z446 Activation announcement.


26.05.2015

- Activities: 161DX/Z152 Activation announcement.


21.05.2015

- Members Area: 14DX010 Member QSL preview uploaded.


13.05.2015

- Activities: 14DX/95026R Logsearch updated.


10.05.2015

- Activities: 14DX/95026R Story uploaded.


08.05.2015

- Activities: 13DX/ST021 Activation announcement.


08.05.2015

- Activities: 13DX/ST046 Activation announcement.


07.05.2015

- Activities: 47DX/FY025 Activation announcement.


05.05.2015

- Activities: 161DX/D051 QSL Preview uploaded.


05.05.2015

- Activities: 19DX/EU038 QSL Preview uploaded.


05.05.2015

- Members Area: 19DX348 Member QSL preview uploaded.


03.05.2015

- Activities: 14DX/95026R Pics/Proofs uploaded.


03.05.2015

- Activities: 14DX/95026R Live Pics/Proofs uploaded.


01.05.2015

- Activities: 14DX/95026R Activation announcement.


28.04.2015

- Activities: 21DX/016GG Activation announcement.


28.04.2015

- Activities: 21DX/021GG Activation announcement.


28.04.2015

- Activities: 21DX/029GG Activation announcement.


28.04.2015

- Activities: 161DX/D051 Story uploaded.


28.04.2015

- Activities: 161DX/D051 Logsearch updated.


27.04.2015

- DXRC Bureau: 2014 Activation QSL's All 2014 Official Activation QSL's are sent.


26.04.2015

- Activities: 161DX/D051 Live Pics/Proofs & Video link uploaded.


19.04.2015

- Members Area: 3DX013 Member QSL preview uploaded.


16.04.2015

- Activities: 14DX/36054R Logsearch updated.


12.04.2015

- Activities: 14DX/78041R Logsearch updated.


08.04.2015

- Activities: 14DX/78041R Story uploaded.


08.04.2015

- Activities: 14DX/36054R Pics/Proofs, QSL Preview & Story uploaded.


07.04.2015

- Activities: 161DX/D051 Activation announcement.


07.04.2015

- Activities: 14DX/36055R QSL Preview uploaded.


07.04.2015

- Activities: 14DX/36057R QSL Preview uploaded.


07.04.2015

- Activities: 14DX/36058R QSL Preview uploaded.


07.04.2015

- Activities: 14DX/36080R QSL Preview uploaded.


06.04.2015

- Members Area: Memberslist DXRC Welcome back to 47DX165 Mr. Preben.


04.04.2015

- Activities: 14DX/36054R Live Pics/Proofs uploaded.


02.04.2015

- Activities: 14DX/36054R Activation announcement.


30.03.2015

- Activities: 14DX/78041R Pics/Proofs uploaded.


29.03.2015

- Activities: 14DX/78041R Live Pics/Proofs uploaded.


25.03.2015

- Activities: 19DX/EU038 Video Link & Pics/Proofs uploaded.


24.03.2015

- Activities: 19DX/EU038 Story uploaded.


22.03.2015

- Activities: 14DX/78041R Activation announcement.


20.03.2015

- Activities: 19DX/EU038 Logsearch updated.


18.03.2015

- Activities: 19DX/EU038 Live Pics/Proofs uploaded.


17.03.2015

- Activities: 19DX/EU038 Activation announcement.


17.03.2015

- Members Area: Memberslist DXRC Welcome to 19DX348 Mr. Henry.


16.03.2015

- Activities: 14DX/36055R Logsearch updated.


16.03.2015

- Activities: 14DX/36055R Story uploaded.


15.03.2015

- Activities: 14DX/36055R Pics/Proofs uploaded.


15.03.2015

- Activities: 14DX/36055R Live Pics/Proofs uploaded.


12.03.2015

- Activities: 14DX/36055R Activation announcement.


28.02.2015

- Activities: Activities AVT Validates Pending Activities between 16.08.2014 to 30.01.15.


27.02.2015

- Activities: 14DX/78033R Story uploaded.


25.02.2015

- Activities: 14DX/78033R QSL Preview uploaded.


23.02.2015

- Activities: 14DX/78033R Logsearch updated.


23.02.2015

- Activities: 14DX/78033R Pics/Proofs uploaded.


22.02.2015

- Activities: 14DX/78033R Live Pics/Proofs uploaded.


16.02.2015

- Activities: 14DX/36057R Story uploaded.


15.02.2015

- Activities: 14DX/36057R Logsearch updated.


14.02.2015

- Activities: 14DX/36057R Pics/Proofs uploaded.


14.02.2015

- Activities: 14DX/36057R Live Pics/Proofs uploaded.


11.02.2015

- Activities: 14DX/78033R Activation announcement.


09.02.2015

- Activities: 14DX/36057R Activation announcement.


05.02.2015

- Activities: 14DX/36058R Logsearch updated.


05.02.2015

- Activities: 207/19DX012 Story uploaded.


04.02.2015

- Activities: 347/19DX012 Story uploaded.


03.02.2015

- Activities: 347/19DX012 Logsearch updated.


03.02.2015

- Activities: 161DX/F042 Video Links uploaded.


02.02.2015

- Activities: 14DX/36058R Pics/Proofs & Story uploaded.


02.02.2015

- Activities: 161DX/F042 Pics/Proofs, Story and Logsearch uploaded.


02.02.2015

- Activities: 14DX/36080R Logsearch updated.


01.02.2015

- Activities: 207/19DX012 Logsearch updated.


31.01.2015

- Activities: 14DX/36080R Pics/Proofs & Story uploaded.


29.01.2015

- Activities: 14DX/36058R Activation announcement.


24.01.2015

- Activities: 14DX/80014R Logsearch updated.


24.01.2015

- Activities: 14DX/80014R Pics/Proofs, QSL Preview, Video Links & Story uploaded.


24.01.2015

- Activities: 14DX/36080R Activation announcement.


17.01.2015

- Activities: 161DX/F043 Activation Cancelled.


17.01.2015

- Activities: 161DX/F042 Live Pics/Proofs uploaded.


16.01.2015

- Members Area: 47DX002/M & /P Member QSL preview uploaded.


16.01.2015

- Members Area: 47DX002/LI Member QSL preview uploaded.


16.01.2015

- Members Area: 47DX002/SI Member QSL preview uploaded.


16.01.2015

- Members Area: 47DX002/TI Member QSL preview uploaded.


16.01.2015

- Members Area: 47DX002/SJ009 Member QSL preview uploaded.


16.01.2015

- Members Area: 47DX002/SJ015 Member QSL preview uploaded.


16.01.2015

- Activities: 14DX/80014R Live Pics/Proofs uploaded.


14.01.2015

- Activities: 14DX/80014R Activation announcement.


13.01.2015

- Activities: 161DX/F043 Activation announcement.


13.01.2015

- Activities: 161DX/F042 Activation announcement.


12.01.2015

- Activities: 207/19DX012 QSL Preview uploaded.


12.01.2015

- Activities: 347/19DX012 QSL Preview uploaded.


11.01.2015

- Members Area: 56DX113 New Member QSL preview uploaded.


11.01.2015

- Members Area: Memberslist DXRC Welcome to 56DX113 Mr. Panu.


11.01.2015

- Activities: 13DX/N016 Story uploaded.


10.01.2015

- Activities: 347/19DX012 More Live Pics/Proofs uploaded.


10.01.2015

- Activities: 14DX/26009R QSL Preview uploaded.


10.01.2015

- Activities: 47DX/SJ036 QSL Preview uploaded.


10.01.2015

- Activities: 47DX/SJ035 QSL Preview uploaded.


10.01.2015

- Activities: 47DX/EU029/K QSL Preview uploaded.


08.01.2015

- Members Area: 13DX013 New Member QSL preview uploaded.


07.01.2015

- Activities: 13DX/N016 QSL Preview uploaded.


05.01.2015

- Activities: 13DX/N016 Logsearch updated.


05.01.2015

- Activities: 13DX/N016 Pics/Proofs, Videos, Audio uploaded.


03.01.2015

- Members Area: Memberslist DXRC Welcome to 13DX013 Mr. Martin.


03.01.2015

- Activities: 13DX/N016 Direct Postcards uploaded.


03.01.2015

- Activities: 47DX/SJ025 QSL Preview uploaded.


02.01.2015

- Activities: 14DX/46005R QSL Preview uploaded.


01.01.2015

- Activities: 21DX/021GG QSL Preview uploaded.


31.12.2014

- Activities: 14DX/03004R QSL Preview uploaded.


31.12.2014

- Activities: 14DX/MA136 QSL Preview uploaded.


30.12.2014

- Activities: 14DX/AT020 QSL Preview uploaded.


30.12.2014

- Activities: 14DX/AT022 QSL Preview uploaded.


30.12.2014

- Activities: 47DX/BO002/F QSL Preview uploaded.


30.12.2014

- Activities: 47DX/BO002/C QSL Preview uploaded.


29.12.2014

- Activities: 47DX/BO001 QSL Preview uploaded.


28.12.2014

- Activities: 21DX/M001 QSL Preview uploaded.


28.12.2014

- Activities: 13DX/N016 Pics & Live Video uploaded.


28.12.2014

- Personal/Portable Activities: 189/14DX007 Personal/Portable Activity QSL preview uploaded.


27.12.2014

- Members Area: 26DX617 New Member QSL preview uploaded.


25.12.2014

- Members Area: Memberslist DXRC Welcome to 26DX617 Mr. Simon.


24.12.2014

- Activities: 347/19DX012 End date extended & Live Pics/Proofs uploaded.


22.12.2014

- Members Area: 21DX015 New Member QSL preview uploaded.


22.12.2014

- Members Area: Memberslist DXRC Welcome to 21DX015 Mr. Magnus.


20.12.2014

- Activities: 14DX/78053R QSL Preview uploaded.


17.12.2014

- Activities: 207/19DX012 Direct Postcard uploaded.


16.12.2014

- Activities: 347/19DX012 Activity page updated.


14.12.2014

- Activities: 14DX/78053R New Video Links & Story uploaded.


11.12.2014

- Activities: 14DX/78053R Additional Pics/Proofs uploaded.


09.12.2014

- Activities: 14DX/78053R Logsearch updated.


09.12.2014

- Activities: 14DX/78053R Video Links uploaded.


07.12.2014

- Activities: 14DX/78053R Live Pics/Proofs uploaded.


06.12.2014

- Activities: 207/19DX012 Live Pics/Proofs uploaded.


05.12.2014

- Activities: 26DX/CU010 QSL Preview uploaded.


05.12.2014

- Activities: 14DX/MA093 QSL Preview uploaded.


05.12.2014

- Activities: 14DX/MA090 QSL Preview uploaded.


04.12.2014

- Activities: 207/19DX012 Activation start date change.


03.12.2014

- Activities: 14DX/78053R Activation announcement.


03.12.2014

- Activities: 207/19DX012 Activation announcement.


02.12.2014

- Activities: 26DX/ES003 QSL Preview uploaded.


01.12.2014

- Activities: 26DX/N039, N041 & N042 QSL Preview uploaded.


29.11.2014

- Activities: 26DX/ES003 Direct Postcard uploaded.


25.11.2014

- Activities: 347/19DX012 Activation announcement.


25.11.2014

- Activities: 14DX/78058R QSL Preview uploaded.


25.11.2014

- Activities: 14DX/78054R QSL Preview uploaded.


25.11.2014

- Activities: 14DX/78047R QSL Preview uploaded.


25.11.2014

- Activities: 14DX/78031R QSL Preview uploaded.


25.11.2014

- Activities: 14DX/78013R QSL Preview uploaded.


25.11.2014

- Activities: 14DX/78012R QSL Preview uploaded.


25.11.2014

- Activities: 14DX/17008R QSL Preview uploaded.


25.11.2014

- Activities: 14DX/AT024 QSL Preview uploaded.


24.11.2014

- Activities: 26DX/ES003 Pics/Proofs, Story, Video and Logsearch uploaded.


20.11.2014

- Activities: 26DX/ES003 Activation announcement.


11.11.2014

- Activities: 13DX/N016 Activation announcement.


05.11.2014

- Activities: 161DX/J504 QSL Preview uploaded.


05.11.2014

- Activities: 161DX/J503 QSL Preview uploaded.


05.11.2014

- Activities: 161DX/J180 QSL Preview uploaded.


05.11.2014

- Activities: 161DX/J073 QSL Preview uploaded.


03.11.2014

- Activities: 14DX/78058R Video links added.


02.11.2014

- Activities: 14DX/78058R Logsearch updated.


01.11.2014

- Activities: 14DX/78058R Pics/Proofs & Story uploaded.


01.11.2014

- Activities: 14DX/78058R Live Pics/Proofs uploaded.


30.10.2014

- Activities: 14DX/78058R Activation announcement.


28.10.2014

- Members Area: 14DX181 New QSL preview uploaded.


26.10.2014

- Portable: 189/14DX007 Holiday Style/Personal operation announcement.


25.10.2014

- Activities: 14DX/78054R Logsearch updated.


20.10.2014

- Activities: 14DX/AT015 Pics/Proofs, Story uploaded & Log search updated.


15.10.2014

- Activities: 14DX/0304R Part 2 Pics/Proofs uploaded.


08.10.2014

- Activities: 14DX/78054R Pics/Proofs uploaded.


05.10.2014

- Activities: 14DX/78054R Live Pics/Proofs uploaded.


04.10.2014

- Portable: 161DX018/P11 Portable/Personal operation announcement.


02.10.2014

- Activities: 26DX/CU010 Story uploaded & Logsearch updated.


29.09.2014

- Activities: 26DX/CU010 Pics/Proofs & Video links uploaded.


26.09.2014

- Activities: 14DX/78054R Activation announcement.


26.09.2014

- Portable: 161DX018/P11 (27th Sept) Portable/Personal operation announcement.


24.09.2014

- Activities: 14DX/78047R Logsearch updated.


24.09.2014

- Activities: 14DX/78047R Pics/Proofs, Video link & Story uploaded.


23.09.2013

- Activities: Activities AVT Validates Pending Activities between 28.12.13 to 31.05.14.


22.09.2014

- Activities: 26DX/CU010 Activation announcement.


21.09.2014

- Activities: 14DX/78047R Live Pics/Proofs uploaded.


18.09.2014

- Activities: 14DX/030045R (Part2) Logsearch updated.


15.09.2014

- Activities: 14DX/46005R Logsearch updated.


12.09.2014

- Activities: 14DX/03004R Part 2 Activation announcement.


12.09.2014

- Activities: 14DX/78031R Pics/Proofs uploaded.


05.09.2014

- Activities: 14DX/46005R Pics/Proofs uploaded.


04.09.2014

- Activities: 14DX/78047R Activation announcement.


04.09.2014

- Activities: 14DX/78031R Story uploaded & Logsearch updated.


04.09.2014

- Activities: 26DX/N039, N041 & N042 Joint Story uploaded.


02.09.2014

- Activities: 26DX/N039, N041 & N042 Logsearch updated.


02.09.2014

- Activities: 26DX/N041 Pics/Proofs & Video uploaded.


01.09.2014

- Activities: 26DX/N042 Pics/Proofs & Video uploaded.


01.09.2014

- Activities: 26DX/N039 Pics/Proofs & video uploaded.


31.08.2014

- Activities: 26DX/N042 Activation announcement.


31.08.2014

- Activities: 26DX/N041 Activation announcement.


31.08.2014

- Activities: 14DX/78031R Live Pics/Proofs uploaded.


26.08.2014

- Activities: 26DX/N039 Activation announcement.


21.08.2014

- Activities: 14DX/78031R Activation announcement.


20.08.2014

- Activities: 14DX/AT015 Activation announcement.


16.08.2014

- Operation: 21/161DX018/xx Holiday Style/Personal operations announcement.


15.08.2014

- Activities: 14DX/46005R Start date ammendment.


12.08.2014

- Activities: 14DX/AT024 Direct Postcard uploaded.


11.08.2014

- Activities: 14DX/78013R Logsearch updated.


10.08.2014

- Activities: 14DX/17008R Pics/Proofs, Story & Logsearch uploaded.


09.08.2014

- Activities: 14DX/AT024 Story, logsearch & more Pics/Proofs uploaded.


06.08.2014

- Activities: 14DX/17008R Live Pics/Proofs uploaded.


04.08.2014

- Activities: 14DX/17008R Activation announcement.


03.08.2014

- Activities: 14DX/AT024 Pics/Proofs uploaded.


03.08.2014

- Activities: 47DX/SJ036 Pics/Proofs & Video uploaded.


03.08.2014

- Activities: 47DX/SJ035 Pics/Proofs & Video uploaded.


03.08.2014

- Activities: 47DX/SJ025 Pics/Proofs & Video uploaded.


03.08.2014

- Activities: 14DX/AT024 Live Pics/Proofs uploaded.


30.07.2014

- Activities: 34DX/S006 QSL Preview uploaded.


30.07.2014

- Activities: 34DX/S007 QSL Preview uploaded.


28.07.2014

- Activities: 14DX/27059R Pics/Proofs, Story, QSL Preview & Logsearch updated.


27.07.2014

- Activities: 14DX/AT020 & 14DX/AT022 Logsearch updated.


25.07.2014

- Activities: 14DX/MA136 Logsearch updated.


25.07.2014

- Activities: 21DX/021GG Pics/Proofs & Logsearch updated.


24.07.2014

- Activities: 14DX/AT024 Activation announcement.


23.07.2014

- Activities: 34DX/S006 & 34DX/S007 Logsearch updated.


23.07.2014

- Activities: 34DX/S006 Direct Postcard uploaded.


23.07.2014

- Activities: 34DX/S007 Story uploaded.


23.07.2014

- Activities: 34DX/S006 Story uploaded.


21.07.2014

- Activities: 14DX/27059R Activation announcement.


14.07.2014

- Activities: 14DX/AT020 Activation announcement.


14.07.2014

- Activities: 14DX/AT022 Activation announcement.


08.07.2014

- Operation: 14/47DX002 Holiday Style/Personal operation announcement.


08.07.2014

- Operation: 49/26DX047 Holiday Style/Personal operation announcement.


08.07.2014

- Activities: 14DX/78013R Video Link uploaded.


08.07.2014

- Activities: 14DX/26009R Logsearch updated.


07.07.2014

- Activities: 14DX/78013R More Pics/Proofs uploaded.


06.07.2014

- Activities: 14DX/78013R Live pics uploaded.


01.07.2014

- Activities: 47DX/BO002/C Videos link uploaded.


01.07.2014

- Activities: 47DX/BO001 Video link uploaded.


01.07.2014

- Activities: 14DX/78013R Activation announcement.


01.07.2014

- Activities: 34DX/S007 Pics/Proofs uploaded.


30.06.2014

- Members Area: 172DX101 New Member QSL preview uploaded.


30.06.2014

- Members Area: Memberslist DXRC Welcome to 172DX101 Mr. Kevin.


30.06.2014

- Activities: 14DX/MA136 Pics/Proofs uploaded.


29.06.2014

- Activities: 21DX/021GG Activation announcement.


29.06.2014

- Activities: 14DX/78012R Story, Video links and logsearch updated.


26.06.2014

- Activities: 34DX/S006 Live pics uploaded.


25.06.2014

- Activities: 14DX/46005R Activation announcement.


25.06.2014

- Activities: 161DX/J504 Pics/Proofs uploaded.


25.06.2014

- Activities: 161DX/J503 Pics/Proofs uploaded.


25.06.2014

- Activities: 161DX/J180 Pics/Proofs uploaded.


25.06.2014

- Activities: 161DX/J073 Pics/Proofs uploaded.


24.06.2014

- Activities: 14DX/78012R Pics/Proofs uploaded.


24.06.2014

- Activities: 161DX/J504 Story & Logsearch uploaded.


24.06.2014

- Activities: 161DX/J503 Story & Logsearch uploaded.


24.06.2014

- Activities: 161DX/J180 Story & Logsearch uploaded.


24.06.2014

- Activities: 161DX/J073 Story & Logsearch uploaded.


24.06.2014

- Activities: 14DX/26009R Pics/Proofs uploaded.


23.06.2014

- Activities: 47DX/SJ025, SJ035, SJ036 & EU029/K Story uploaded.


22.06.2014

- Activities: 14DX/78012R Live pics uploaded.


19.06.2014

- Activities: 13DX/ST045 Video uploaded.


19.06.2014

- Activities: 14DX/78020R QSL Preview uploaded.


18.06.2014

- Activities: 34DX/S007 Activation announcement.


18.06.2014

- Activities: 34DX/S006 Activation announcement.


17.06.2014

- Members Area: 14DX020 New Member QSL preview uploaded.


17.06.2014

- Members Area: Memberslist DXRC Welcome to 14DX020 Mr. Tomas.


17.06.2014

- Activities: 21DX/M001 Story updated.


16.06.2014

- Activities: 13DX/ST044 & ST045 QSL previews uploaded.


15.06.2014

- Activities: 21DX/M001 Pics/Proofs, Video link & Logsearch updated.


14.06.2014

- Activities: 14DX/78012R Activation announcement.


12.06.2014

- Activities: 47DX/SJ025 Logsearch updated.


11.06.2014

- Activities: 47DX/SJ035 Logsearch updated.


10.06.2014

- Activities: 47DX/SJ036 Logsearch updated.


10.06.2014

- Activities: 47DX/EU029/K Logsearch updated.


09.06.2014

- Activities: 14DX/MA090 Pics/Proofs, Story & Logsearch updated.


09.06.2014

- Activities: 14DX/MA093 Pics/Proofs, Story & Logsearch updated.


09.06.2014

- Activities: 13DX/ST045 Pics/Proofs, Story & Logsearch updated.


09.06.2014

- Activities: 13DX/ST044 Pics/Proofs, Video, Story & Logsearch updated.


08.06.2014

- Activities: 47DX/EU029/K Live pics uploaded.


08.06.2014

- Activities: 13DX/ST045 Live pics uploaded.


08.06.2014

- Activities: 47DX/SJ025 Live pics uploaded.


08.06.2014

- Activities: 14DX/MA093 Live pics uploaded.


07.06.2014

- Activities: 161DX/J180 Live pics uploaded.


07.06.2014

- Activities: 47DX/SJ036 Live pics uploaded.


07.06.2014

- Activities: 47DX/SJ035 Live pics uploaded.


07.06.2014

- Activities: 21DX/M001 Live pics uploaded.


07.06.2014

- Activities: 14DX/MA136 Live pics uploaded.


07.06.2014

- Activities: 14DX/26009R Live pics uploaded.


07.06.2014

- Activities: 13DX/ST044 Live pics uploaded.


06.06.2014

- Activities: 14DX/78020R Logsearch updated.


04.06.2014

- Activities: 14DX/MA136 Activation announcement.


04.06.2014

- Activities: 21DX/M001 Activation announcement.


02.06.2014

- Activities: 14DX/MA093 Activation announcement.


02.06.2014

- Activities: 14DX/MA090 Activation announcement.


01.06.2014

- Members Area: 14DX064 New Member QSL preview uploaded.


01.06.2014

- Members Area: Memberslist DXRC Welcome to 14DX064 Mr. Romain.


31.05.2014

- Activities: 14DX/78020R Live pics uploaded.


30.05.2014

- Activities: 47DX/SJ035 Activation announcement.


29.05.2014

- Activities: 161DX/J504 Activation announcement.


29.05.2014

- Activities: 161DX/J503 Activation announcement.


29.05.2014

- Activities: 161DX/J180 Activation announcement.


29.05.2014

- Activities: 161DX/J073 Activation announcement.


26.05.2014

- Activities: 47DX/SJ025 Activation announcement.


26.05.2014

- Activities: 47DX/EU029/K Activation announcement.


25.05.2014

- Activities: 1DX/LOM008 Direct Postcard uploaded.


24.05.2014

- Activities: 14DX/78020R Activation announcement.


24.05.2014

- Activities: 1DX/LOM008 Direct Postcard uploaded.


23.05.2014

- Activities: 14DX/26009R Activation announcement.


22.05.2014

- World Meeting: Milano, Italy 2014 DXRC World Meeting announced.


21.05.2014

- Activities: 1DX/LOM008 Direct Postcard uploaded.


20.05.2014

- Activities: 1DX/LOM008 QSL Preview uploaded.


19.05.2014

- Activities: 1DX/LOM008 Video uploaded.


19.05.2014

- Activities: 14DX/78010R QSL Preview uploaded.


19.05.2014

- Activities: 14DX/78014R QSL Preview uploaded.


18.05.2014

- Activities: 1DX/LOM008 More Pics/Proofs uploaded.


17.05.2014

- Activities: 1DX/LOM008 Logsearch updated.


17.05.2014

- Activities: 1DX/LOM008 Pics live from the island uploaded.


14.05.2014

- Activities: 47DX/BO002/F Pics/Proofs, logsearch & Story uploaded.


14.05.2014

- Activities: 47DX/BO002/C Pics/Proofs, logsearch & Story uploaded.


14.05.2014

- Activities: 47DX/BO001 Pics/Proofs, logsearch & Story uploaded.


14.05.2014

- Activities: 13DX/ST045 Activation announcement.


14.05.2014

- Activities: 1DX/LOM008 Activation announcement.


13.05.2014

- Members Area: 47DX054 New QSL preview uploaded.


11.05.2014

- Activities: 14DX/03004R Logsearch updated.


08.05.2014

- Activities: 13DX/ST044 Activation announcement.


04.05.2014

- Activities: 47DX/BO001 Pics live from the island uploaded.


03.05.2014

- Activities: 47DX/BO002/F Pics live from the island uploaded.


03.05.2014

- Activities: 47DX/BO002/C Pics live from the island uploaded.


02.05.2014

- Activities: 47DX/BO001 Pics live from the island uploaded.


02.05.2014

- Activities: 14DX/EU157 QSL preview uploaded.


30.04.2014

- Activities: 47DX/BO002/F Activation announcement.


30.04.2014

- Activities: 47DX/BO002/C Activation announcement.


30.04.2014

- Activities: 47DX/BO001 Activation announcement.


29.04.2014

- Activities: 14DX/03004R Pics/Proofs & Story uploaded.


25.04.2014

- Activities: 14DX/03004R Activation announcement.


14.04.2014

- Activities: 47DX/SJ036 Activation announcement.


07.04.2014

- Activities: 14DX/78014R Pics/Proofs, Video link, Logsearch & Story uploaded.


06.04.2014

- Activities: 14DX/78014R Pics/Proofs sent while activity in progress.


04.04.2014

- Activities: 14DX/78010R Story uploaded.


03.04.2014

- Activities: 14DX/78010R Logsearch updated.


01.04.2014

- Activities: 14DX/78010R Pics/Proofs & Video links uploaded.


01.04.2014

- Activities: 14DX/78014R Activation announcement.


25.03.2014

- Activities: 14DX/78010R Activation announcement.


01.02.2014

- DXRC-Bureau: New QSL Bureau Manager DXRC-Bureau announcement.


21.01.2014

- Members Area: 13DX011 QSL preview uploaded.


21.01.2014

- Members Area: Memberslist DXRC Welcome to 13DX011 Mr. Finn.


21.01.2014

- Members Area: Memberslist DXRC Welcome to 2DX011 Mr. Jim.


08.01.2014

- DXRC-Bureau: New QSL Bureau Manager DXRC-Bureau announcement.


03.01.2014

- Activities: 14DX/EU157 Pics/Proofs uploaded.


01.01.2014

- Activities: 14DX/EU157 Logsearch updated.


01.01.2014

- Activities: 14DX/EU156 Pictures uploaded.


28.12.2013

- Activities: 14DX/EU157 Activation announcement.


28.12.2013

- Activities: 14DX/EU156 Activation CANCELLED.


26.12.2013

- Activities: 14DX/EU156 Activation announcement.


22.12.2013

- Members Area: 14DX010 QSL Preview uploaded.


26.11.2013

- Members Area: 14DX049 & 14DX049/P QSL Previews uploaded.


12.11.2013

- Activities: 13DX/TH009 Video uploaded.


11.11.2013

- Activities: 138DX/1 QSL Preview uploaded.


11.11.2013

- Activities: Activities AVT Team Validates Pending Activities.


04.11.2013

- Activities: 14DX/MA091, MA101 & MA138 QSL Preview uploaded.


04.11.2013

- Activities: 20DX/SI QSL Preview uploaded.


04.11.2013

- Activities: 20DX/FI, MI & EU079 QSL Preview uploaded.


04.11.2013

- Activities: 21DX/EU084/A & EU084/B QSL Preview uploaded.


04.11.2013

- Activities: 347/19DX012 QSL Preview uploaded.


02.11.2013

- Activities: 47DX/FY010 QSL Preview uploaded.


02.11.2013

- Activities: 47DX/KI QSL Preview uploaded.


02.11.2013

- Activities: 47DX/NI QSL Preview uploaded.


02.11.2013

- Activities: 47DX/SJ020 QSL Preview uploaded.


01.11.2013

- Members Area: 43DX234 QSL Preview uploaded.


31.10.2013

- Members Area: Memberslist DXRC Welcome to 43DX234 Mr. Tom.


28.10.2013

- Activities: 14DX/66001L & 14DX/PI QSL Preview uploaded.


28.10.2013

- Activities: 13DX/TH009 Pics/Proofs, Log, Story & QSL Preview uploaded.


27.10.2013

- Activities: 14DX/10021R QSL Preview uploaded.


27.10.2013

- Activities: 21DX/008BE & 009BE QSL Preview uploaded.


22.10.2013

- Activities: 13DX/TH009 Activation announcement.


08.10.2013

- Activities: 20DX/SI Video link uploaded.


24.09.2013

- Activities: 14DX/MA076, MA079 & MA081 QSL Preview uploaded.


24.09.2013

- Activities: 14DX/MA067, MA070 & MA075 QSL Preview uploaded.


22.09.2013

- Activities: 14DX/AT138 QSL Preview uploaded.


10.09.2013

- Activities: 26DX/CU010 Reconnaissance Pics took before activity.


06.09.2013

- Activities: 14DX/MA013 & 14DX/MA055 QSL Preview uploaded.


02.09.2013

- Operation: 36/47DX002 Holiday Style/Personal operation announcement.


02.09.2013

- Operation: 36/1DX041 Holiday Style/Personal operation announcement.


01.09.2013

- Activities: 14DX/10021R Pics/Proofs, Video, Log & Story uploaded.


29.08.2013

- Activities: 21DX/009BE Pics/Proofs & Story uploaded.


29.08.2013

- Activities: 21DX/008BE Pics/Proofs, Story & Video Link uploaded.


26.08.2013

- Activities: 26DX/CU003 QSL Preview uploaded.


26.08.2013

- Activities: 47DX/FY009 QSL Preview uploaded.


25.08.2013

- Activities: 21DX/009BE Log uploaded.


25.08.2013

- Activities: 21DX/008BE Log uploaded.


25.08.2013

- Activities: 26DX/CU010 Activation rescheduled.


25.08.2013

- Activities: 47DX/JY010 QSL Preview uploaded.


25.08.2013

- Activities: 47DX/JY004 QSL Preview uploaded.


21.08.2013

- Operation: 21/161DX018/P Holiday Style/Personal operation announcement.


20.08.2013

- Activities: 14DX/10021R Activation announcement.


20.08.2013

- Activities: 14DX/23024L Log uploaded.


18.08.2013

- Activities: 21DX/008BE Activation announcement.


18.08.2013

- Activities: 21DX/009BE Activation announcement.


15.08.2013

- Activities: 14DX/23024L Pics/Proofs & Story uploaded.


13.08.2013

- Activities: 14DX/23024L Activation announcement.


08.08.2013

- Activities: 47DX/NJ003 QSL Preview uploaded.


08.08.2013

- Activities: 90DX/EU187 QSL Preview uploaded.


06.08.2013

- Activities: 26DX/CU010 Activation announcement.


01.08.2013

- Operation: 21DX116/P Alnon isl. EU-087. Portable operation announcement.


29.07.2013

- Activities: 14DX/PI Log uploaded.


29.07.2013

- Activities: 14DX/66001L Log uploaded.


25.07.2013

- Operation: 21DX116/P Hemson isl. EU-087. Portable operation announcement.


18.07.2013

- Activities: 47DX/FY009 Log uploaded.


15.07.2013

- Activities: 14DX/PI Pics/Proofs uploaded.


14.07.2013

- Activities: 14DX/66001L Pics/Proofs uploaded.


14.07.2013

- Operation: 21/47DX132 Holiday Style/Personal operation announcement.


14.07.2013

- Operation: 178/21DX011 Holiday Style/Personal operation announcement.


13.07.2013

- Activities: 14DX/PI Video links uploaded.


09.07.2013

- Activities: 47DX/NJ003 Pics/Proofs, Video link, Log & Story uploaded.


07.07.2013

- Activities: 14DX/PI Activation announcement.


06.07.2013

- Activities: 14DX/66001L Live Pics, Story & Video links uploaded.


02.07.2013

- Activities: 26DX/CU003 Story uploaded.


02.07.2013

- Activities: 47DX/NJ003 Activation announcement.


01.07.2013

- Activities: 14DX/66001L Activation announcement.


01.07.2013

- Activities: 26DX/CU003 Pics/Proofs and Video Links uploaded.


30.06.2013

- Activities: 26DX/CU003 Log uploaded.


25.06.2013

- Activities: 138DX/1 Additional Proofs uploaded.


24.06.2013

- Activities: 14DX/MA138 Log uploaded.


23.06.2013

- Activities: 26DX/CU003 Activation announcement.


23.06.2013

- Activities: 14DX/MA138 Pics/Proofs & Video link uploaded.


22.06.2013

- Activities: 138DX/1 Pics/Proofs, Video & Story uploaded.


22.06.2013

- Activities: 138DX/1 1AT070, 1AT782, DXRC AVT Statements uploaded.


20.06.2013

- Activities: 14DX/MA079 Pics/Proofs uploaded.


20.06.2013

- Activities: 14DX/MA076 Pics/Proofs uploaded.


20.06.2013

- Activities: 14DX/MA070 Pics/Proofs uploaded.


19.06.2013

- Activities: 14DX/MA067 Pics/Proofs uploaded.


19.06.2013

- Activities: 14DX/MA055 Pics/Proofs uploaded.


19.06.2013

- Activities: 14DX/MA013 Pics/Proofs uploaded.


18.06.2013

- Activities: 347/19DX012 Direct Postcard uploaded.


17.06.2013

- Activities: 20DX/EU079 Pics/Proofs, Log and Story uploaded.


17.06.2013

- Activities: 20DX/SI Pics/Proofs, Log and Story uploaded.


17.06.2013

- Activities: 20DX/FI Pics/Proofs, Log and Story uploaded.


17.06.2013

- Activities: 20DX/MI Pics/Proofs, Log and Story uploaded.


16.06.2013

- Activities: 14DX/MA081 Pics/Proofs uploaded.


16.06.2013

- Activities: 47DX/JY004 Story uploaded.


15.06.2013

- Activities: 21DX/EU084/A Pics/Proofs & Log uploaded.


15.06.2013

- Activities: 21DX/EU084/B Pics/Proofs & Log uploaded.


15.06.2013

- Activities: 14DX/AT138 Pics/Proofs & Log uploaded.


15.06.2013

- Activities: 14DX/MA013 Log uploaded.


15.06.2013

- Activities: 14DX/MA055 Log uploaded.


15.06.2013

- Activities: 14DX/MA067 Log uploaded.


15.06.2013

- Activities: 14DX/MA070 Log uploaded.


15.06.2013

- Activities: 14DX/MA075 Log uploaded.


15.06.2013

- Activities: 14DX/MA076 Log uploaded.


15.06.2013

- Activities: 14DX/MA079 Log uploaded.


15.06.2013

- Activities: 14DX/MA081 Log uploaded.


15.06.2013

- Operation: 14DX181/23027L (15-16th June 2013) Portable operation announcement.


14.06.2013

- Activities: 138DX/1 Log uploaded.


14.06.2013

- Activities: 161DX/P039 & P042 QSL Preview uploaded.


14.06.2013

- Activities: 161DX/F087, F088, J499 & J500 QSL Preview uploaded.


13.06.2013

- Activities: 14DX/03001R Log uploaded.


13.06.2013

- Activities: 347/19DX012 Log, Video & Story uploaded.


10.06.2013

- Activities: 347/19DX012 Additional Pics/Proofs uploaded.


10.06.2013

- Activities: 21DX/EU084/F, EU084/L, EU138/S, LI, TI, VAI, VNI QSL Preview uploaded.


10.06.2013

- Activities: 212DX/EU002, BJ, BO, SO QSL Preview uploaded.


10.06.2013

- Activities: 212DX/EU002, BR, D, RA QSL Preview uploaded.


08.06.2013

- Activities: 13DX/BY041 Part II Story, Pics/Proofs & Log uploaded.


08.06.2013

- Activities: 138DX/1 Activation announcement.


07.06.2013

- Activities: 14DX/MA075 Activation announcement.


07.06.2013

- Activities: 14DX/MA070 Live pictures uploaded.


07.06.2013

- Activities: 14DX/03001R Story uploaded.


06.06.2013

- Activities: 14DX/MA070 Activation announcement.


06.06.2013

- Activities: 14DX/MA101 Log uploaded.


06.06.2013

- Activities: 13DX/BY041 Activation announcement.


06.06.2013

- Activities: 14DX/MA067 Activation announcement.


05.06.2013

- Activities: 47DX/JY004 Video uploaded.


05.06.2013

- Activities: 14DX/MA091 Pics/Proofs & Log uploaded.


05.06.2013

- Activities: 14DX/MA101 Pics/Proofs uploaded.


05.06.2013

- Activities: 47DX/JY004 Direct Postcard uploaded.


04.06.2013

- Activities: 14DX/03001R Pics/Proofs uploaded.


04.06.2013

- Activities: 14DX/MA013 Live pictures uploaded.


04.06.2013

- Activities: 14DX/MA055 Live pictures uploaded.


04.06.2013

- Activities: 14DX/MA138 Activation announcement.


04.06.2013

- Activities: 20DX/EU079, 20DX/FI & MI Dates changed.


04.06.2013

- Operation: 20/161DX018/xx & 20/161DX037/xx Personal operations announcement.


03.06.2013

- Activities: 47DX/JY004 Pics/Proofs & Log uploaded.


01.06.2013

- Activities: 20DX/SI Live picture uploaded.


01.06.2013

- Activities: 47DX/SJ020 Live picture uploaded.


01.06.2013

- Activities: 21DX/EU084/B Live picture uploaded.


01.06.2013

- Activities: 14DX/AT138 Live picture uploaded.


01.06.2013

- Activities: 14DX/MA081 Live picture uploaded.


01.06.2013

- Activities: 47DX/JY004 Live pictures uploaded.


31.05.2013

- Activities: 47DX/JY004 Live picture uploaded.


31.05.2013

- Activities: 21DX/ Nordic Tour 2012 QSL Preview uploaded.


31.05.2013

- Activities: 21DX/EU020 QSL Preview uploaded.


31.05.2013

- Activities: 21DX/EU084/A Activation announcement.


31.05.2013

- Activities: 21DX/EU084/B Activation announcement.


30.05.2013

- Operation: 19DX056/NBI, NJI, RI, WI, ZBI Personal operations announcement.


30.05.2013

- Activities: 14DX/MA055 Activation announcement.


30.05.2013

- Activities: 14DX/MA013 Activation announcement.


29.05.2013

- Activities: 13DX/BY041 Pics/Proofs, Log, Story & QSL Preview uploaded.


28.05.2013

- Activities: 13DX/BY041 Activation announcement.


27.05.2013

- Activities: 14DX/AT138 Activation announcement.


26.05.2013

- Activities: 47DX/FY009 ( 2012 ) QSL preview uploaded.


25.05.2013

- Activities: 14DX/MA101 Activation announcement.


25.05.2013

- Activities: 14DX/MA091 Activation announcement.


24.05.2013

- Activities: 14DX/MA081 Activation announcement.


24.05.2013

- Activities: 14DX/MA079 Activation announcement.


24.05.2013

- Activities: 14DX/MA076 Activation announcement.


24.05.2013

- Activities: 13DX/NW001 QSL preview uploaded.


23.05.2013

- Activities: 347/19DX012 Pics/Proofs uploaded.


22.05.2013

- Activities: 13DX/BY006 & BY020 QSL Preview uploaded.


21.05.2013

- Members Area: 13DX056 QSL preview uploaded.


21.05.2013

- Activities: 26DX/N037, N038 & N057 QSL Preview uploaded.


20.05.2013

- Activities: 20DX Nordic Tour 2013 Activation announcement.


19.05.2013

- Activities: 30DX401/P QSL Preview uploaded.


18.05.2013

- Activities: 14DX/AT004 QSL Preview uploaded.


18.05.2013

- Activities: 49DX/E092 QSL Preview uploaded.


18.05.2013

- Activities: 49DX/EU004/C QSL Preview uploaded.


18.05.2013

- Activities: 49/26DX047 QSL Preview uploaded.


18.05.2013

- Activities: 47DX/SJ026 QSL Preview uploaded.


17.05.2013

- Activities: 47DX/SJ020 Activation announcement.


16.05.2013

- Activities: 347/19DX012 Activation announcement.


15.05.2013

- Activities: 47DX/JY004 Activation announcement.


15.05.2013

- Activities: 14DX/03001R Activation announcement.


14.05.2013

- DXRC Bureau: DXRC Bureau 2012 QSL Delay Press Release.


12.05.2013

- Members Area: 26DX015 QSL preview uploaded.


08.05.2013

- Activities: 47DX/KI Log uploaded.


08.05.2013

- Activities: 47DX/FY010 Log uploaded.


05.05.2013

- Operation: 47DX002/SJ015 Personal operation announcement.


05.05.2013

- Activities: 13DX/BY015 Pics/Proofs and Log uploaded.


03.05.2013

- Operation: 13DX111/BY014 Personal operation announcement (active 03/05/2013).


03.05.2013

- Activities: 47DX/FY010 Live Pics uploaded.


03.05.2013

- Activities: 13DX/BY015 Activation announcement.


02.05.2013

- Activities: 47DX/FY009 Activation announcement.


02.05.2013

- Activities: 47DX/KI Activation announcement.


02.05.2013

- Operation: 47DX002/LI Personal operation announcement (active 03/05/2013).


02.05.2013

- Operation: 47DX002/SI Personal operation announcement (active 03/05/2013).


02.05.2013

- Operation: 47DX002/TI Personal operation announcement (active 03/05/2013).


20.04.2013

- Activities: 90DX/EU187 Video uploaded.


20.04.2013

- Activities: 21DX/G067 Activation Cancelled.


16.04.2013

- Activities: 21DX/G067 Activation announcement.


14.04.2013

- Activities: 90DX/EU187 Pics/Proofs uploaded.


13.04.2013

- Activities: 90DX/EU187 Log uploaded.


12.04.2013

- Activities: 90DX/EU187 Activation announcement.


12.04.2013

- Operation: 14DX181/26010R Holiday Style/Personal operation announcement (3rd wk April).


10.04.2013

- Members Area: Memberslist DXRC Welcome to 1DX041 Mr. John Doe.


10.04.2013

- Members Area: 1DX041 QSL preview uploaded.


10.04.2013

- Members Area: Memberslist DXRC Welcome to 21DX102 Mr. David.


10.04.2013

- Members Area: 21DX102 QSL preview uploaded.


09.04.2013

- Operation: 90/47DX101 Holiday Style/Personal operation announcement (April 2013).


06.04.2013

- Activities: 47DX/JY010 Story uploaded.


01.04.2013

- Activities: 47DX/JY010 Pics/Proofs, Video & Log uploaded.


29.03.2013

- Activities: 47DX/JY010 Activation announcement.


23.03.2013

- Activities: Pending Activities Pending Activations Validated.


23.03.2013

- Members Area: 20DX012 QSL preview uploaded.


23.03.2013

- Activities: 47DX/NI Pics/Proofs & Story uploaded.


21.03.2013

- Members Area: Memberslist DXRC Welcome to 20DX012 Mr. Kare.


20.03.2013

- Activities: 47DX/NI Log uploaded.


19.03.2013

- Activities: 47DX/NI Activation announcement.


08.03.2013

- Activities: 47DX/FY010 Activation announcement.


07.02.2013

- Members Area: 1DX411 QSL preview uploaded.


07.02.2013

- Members Area: Memberslist DXRC Welcome to 1DX411 Mr. Alberto.


17.01.2013

- Activities: Pending Activities Pending Activations Validated.


29.11.2012

- Activities: 13DX/BY031 Log uploaded.


29.11.2012

- Activities: 13DX/BY038 Log uploaded.


26.11.2012

- Activities: 13DX/BY031 Pics/Proofs, Video, Story & QSL Preview uploaded.


26.11.2012

- Activities: 13DX/BY038 Pics/Proofs, Story & QSL Preview uploaded.


02.11.2012

- Activities: 13DX/BY031 Activation announcement.


02.11.2012

- Activities: 13DX/BY038 Activation announcement.


31.10.2012

- Members Area: 19DX012 QSL preview uploaded.


31.10.2012

- Members Area: Memberslist DXRC Welcome to 19DX012 Mr. Dimitri.


30.10.2012

- Activities: 287ET/0 validation DXRC AVT results.


19.10.2012

- Members Area: 14DX049 QSL preview uploaded.


19.10.2012

- Members Area: Memberslist DXRC Welcome to 14DX049 Christophe.


01.10.2012

- Activities: 30DX401/P Pics/Proofs, Log & Story uploaded.


29.09.2012

- Activities: 21DX/EU020 Pics/Proofs uploaded.


27.09.2012

- Activities: 47DX/SJ026 Pics, proofs and story uploaded (some days ago).


11.09.2012

- Activities: 14DX/AT092 Story uploaded.


10.09.2012

- Activities: 161DX/P042 Video uploaded.


09.09.2012

- Activities: Pending Activities Pending Activations Validated.


06.09.2012

- Activities: 161DX/P039 Pics/Proofs & Log uploaded.


06.09.2012

- Activities: 161DX/P042 Pics/Proofs & Log uploaded.


31.08.2012

- Activities: 161DX/P039 Activation announcement.


31.08.2012

- Activities: 161DX/P042 Activation announcement.


27.08.2012

- Activities: 14DX/AT092 Pics/Proofs & log uploaded.


27.08.2012

- Activities: 14DX/AT092 Activation upload.


11.08.2012

- Activities: 212DX/EU002/BR Pics/Proofs uploaded.


11.08.2012

- Activities: 212DX/EU002/SO Pics/Proofs uploaded.


11.08.2012

- Activities: 212DX/EU002/RA Pics/Proofs uploaded.


10.08.2012

- Activities: 212DX/EU002/BO Pics/Proofs uploaded.


10.08.2012

- Activities: 212DX/EU002/BJ Pics/Proofs uploaded.


09.08.2012

- Activities: 212DX/EU002/D Pics/Proofs uploaded.


09.08.2012

- Activities: 21DX/EU138/S Pics/Proofs uploaded.


09.08.2012

- Activities: 21DX/EU084/L Pics/Proofs uploaded.


09.08.2012

- Activities: 21DX/EU084/F Pics/Proofs uploaded.


09.08.2012

- Activities: 21DX/LI Pics/Proofs uploaded.


09.08.2012

- Activities: 21DX/TI Pics/Proofs uploaded.


04.08.2012

- Activities: 212DX/EU002 Pics/Proofs uploaded.


25.07.2012

- Activities: 13DX/BY039 Video uploaded.


22.07.2012

- Activities: 13DX/BY039 Pics/Proofs, Log, & Story uploaded.


21.07.2012

- Activities: 47DX/SJ026 Log uploaded.


21.07.2012

- Activities: 49DX/E092 Pics/Proofs, Log, Video & Story uploaded.


20.07.2012

- Activities: 49DX/EU004/C Pics/Proofs, Log, Video & Story uploaded.


19.07.2012

- Activities: 49/26DX047 Pics/Proofs, Log, Video & Story uploaded.


12.07.2012

- Activities: 14DX/AT004 Log uploaded.


07.07.2012

- Activities: 49DX/E092 Activation announcement.


06.07.2012

- Activities: 49DX/EU004/C Activation announcement.


06.07.2012

- Activities: 13DX/NW001 Pics/Proofs, Log, Video & Story uploaded.


05.07.2012

- Activities: 49/26DX047 Activation announcement.


27.06.2012

- Activities: 13DX/BY039 Activation announcement.


25.06.2012

- Activities: 13DX/NW001 Activation announcement.


22.06.2012

- Activities: 47DX/SJ010 Log & QSL Preview uploaded.


21.06.2012

- Activities: 21DX/VAI Log uploaded.


21.06.2012

- Activities: 21DX/VNI Log uploaded.


21.06.2012

- Activities: 21DX/LI Log uploaded.


21.06.2012

- Activities: 21DX/TI Log uploaded.


21.06.2012

- Activities: 21DX/EU084/F Log uploaded.


21.06.2012

- Activities: 21DX/EU084/L Log uploaded.


21.06.2012

- Activities: 21DX/EU138/S Log uploaded.


21.06.2012

- Activities: 212DX/EU002/BR Log uploaded.


21.06.2012

- Activities: 212DX/EU002/D Log uploaded.


21.06.2012

- Activities: 212DX/EU002/RA Log uploaded.


18.06.2012

- Activities: 212DX/EU002 Log uploaded.


18.06.2012

- Activities: 212DX/EU002/BO Log uploaded.


18.06.2012

- Activities: 212DX/EU002/BJ Log uploaded.


18.06.2012

- Activities: 212DX/EU002/SO Log uploaded.


17.06.2012

- Activities: 14DX/AT065 Pics/Proofs, Log, Video & Story uploaded.


16.06.2012

- Activities: 14DX/AT122 Pics/Proofs, Log, Video & Story uploaded.


15.06.2012

- Activities: 21DX/EU020 Log uploaded.


10.06.2012

- Activities: 47DX/SJ026 Activation announcement.


07.06.2012

- Activities: 13DX/ST004 QSL Preview uploaded.


05.06.2012

- Activities: 14DX/AT004 Pics/Proofs & Video uploaded.


04.06.2012

- Activities: 47DX/SJ010 Pics/Proofs uploaded.


04.06.2012

- Activities: 13DX/BY020 Pics/Proofs, Story & Log uploaded.


04.06.2012

- Activities: 13DX/BY006 Pics/Proofs, Story & Log uploaded.


04.06.2012

- Activities: 26DX/N037 Pics/Proofs & Log uploaded.


03.06.2012

- Activities: 13DX/ST004 Pics/Proofs, Story, Log & Video uploaded.


02.06.2012

- Activities: 26DX/N038 Pics/Proofs, Log & Video Link uploaded.


01.06.2012

- Activities: 26DX/N057 Pics/Proofs & Log uploaded.


01.06.2012

- Activities: 47DX/SJ026 Activation announcement.


30.05.2012

- Activities: 26DX/N057 Activation announcement.


26.05.2012

- Activities: 14DX/AT065 Activation announcement.


26.05.2012

- Activities: 14DX/AT122 Activation announcement.


26.05.2012

- Activities: 21DX/EU020 Activation announcement.


24.05.2012

- Activities: 47DX/SJ010 Activation announcement.


21.05.2012

- Activities: 13DX/ST004 QSL Preview uploaded.


19.05.2012

- Activities: 13DX/BY033 Pics/Proofs, Log, Video & Story uploaded.


17.05.2012

- Activities: 26DX/N037 Activation announcement.


17.05.2012

- Activities: 26DX/N038 Activation announcement.


16.05.2012

- Activities: 74/13DX111 Story uploaded.


16.05.2012

- Activities: 161DX/J499 & J500 Video uploaded.


15.05.2012

- Activities: 47DX/FY009 Direct Postcard uploaded.


14.05.2012

- Activities: 13DX/BY006 Activation announcement.


14.05.2012

- Activities: 13DX/BY020 Activation announcement.


14.05.2012

- Activities: 13DX/ST004 Activation announcement.


14.05.2012

- Activities: 47DX/FY009 Pics/Proofs & Story uploaded.


14.05.2012

- Activities: 13DX/BY033 Activation announcement.


13.05.2012

- Activities: 47DX/FY009 Log & Video uploaded.


12.05.2012

- Activities: 14DX/AT004 Activation announcement.


12.05.2012

- Activities: Nordic Tour 2012 Activities announcement.


11.05.2012

- Activities: 47DX/FY009 Live pics uploaded.


11.05.2012

- Activities: 161DX/F087 Video uploaded.


11.05.2012

- Activities: 161DX/F088 Video uploaded.


04.05.2012

- Activities: 161DX/J499 Pics/Proofs & Log uploaded.


04.05.2012

- Activities: 161DX/J500 Pics/Proofs & Log uploaded.


03.05.2012

- Activities: 161DX/F087 Pics/Proofs & Log uploaded.


03.05.2012

- Activities: 161DX/F088 Pics/Proofs & Log uploaded.


02.05.2012

- Activities: 47DX/JY001 QSL Preview uploaded.


27.04.2012

- Activities: 13DX/BY028 Pics/Proofs, Log, Video Link & Story uploaded.


25.04.2012

- Activities: 47DX/JY001 Video uploaded.


23.04.2012

- Activities: 13DX/BY027 Pics/Proofs, Log, Video Link & Story uploaded.


17.04.2012

- Activities: 47DX/FY009 Activation announcement.


16.04.2012

- Activities: 161DX/J499 Activation announcement.


16.04.2012

- Activities: 161DX/J500 Activation announcement.


26.03.2012

- Activities: 47DX/JY001 Story uploaded.


26.03.2012

- Activities: 13DX/BY027 & BY028 Activations announcement.


26.03.2012

- Activities: 13DX/BY023 Video uploaded.


24.03.2012

- Activities: 47DX/JY001 Log uploaded.


24.03.2012

- Activities: 13DX/BY023 Pics/Proofs uploaded.


24.03.2012

- Activities: 13DX/BY024 Pics/Proofs & Video uploaded.


24.03.2012

- Activities: 13DX/BY026 Video uploaded.


24.03.2012

- Activities: 13DX/BY032 Videos uploaded.


23.03.2012

- Activities: 47DX/JY001 Pics/Proofs uploaded.


22.03.2012

- Activities: 47DX/JY001 Activation announcement.


18.03.2012

- Activities: 13DX/BY023 Log & Story uploaded.


18.03.2012

- Activities: 13DX/BY024 Log & Story uploaded.


12.03.2012

- Activities: 13DX/BY026 Pics/Proofs uploaded.


12.03.2012

- Activities: 13DX/BY032 Pics/Proofs uploaded.


10.03.2012

- Activities: 161DX/F087 Activation announcement.


10.03.2012

- Activities: 161DX/F088 Activation announcement.


09.03.2012

- Activities: 13DX/BY026 Log & Story uploaded.


09.03.2012

- Activities: 13DX/BY032 Log & Story uploaded.


15.02.2012

- Activities: 13DX/BY023 & BY024 Activation announcement.


13.02.2012

- Activities: 13DX/BY026 & BY032 Activation announcement.


06.02.2012

- Activities: 13DX/BY037 Pics/Proofs uploaded.


04.02.2012

- Activities: 13DX/BY037 Log & Story uploaded.


30.01.2012

- Activities: 13DX/BY037 QSL Preview uploaded.


26.01.2012

- Activities: 13DX/BY037 Activation announcement.


16.01.2012

- Activities: 13DX/NW001 Pics/Proofs, Video, Log & Story uploaded.


16.01.2012

- Activities: Activations Pending Activations Validated.


12.01.2012

- Activities: 60/26DX021 Log uploaded.


08.01.2012

- Activities: 13DX/NW001 Activation announcement.

Previous news and updates