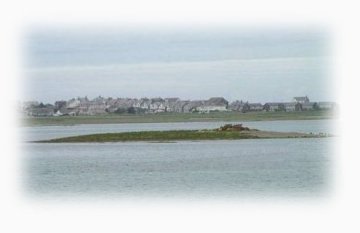 Welcome to the information page of 26DX/CU010.


Dova Haw Island is a small islet which belongs to a Group of islands commonly known as the Islands of Furness.


Dova Haw, also known locally as Crab Island is a small tidal island off the coast of Cumbria. Previously, Dova Haw was the site of an oil lamp lighthouse built from stone, the lighthouse is now long gone but itís foundations are still present and visible today.


Trevor intends to be active on air for approximately 26 hours through Saturday the 27th and Sunday the 28th of September.


Access can only be made by boat, this activity is solely dependant on weather, high wind or excessive tidal swell will make it too dangerous and Trevor will postpone if necessary.




Find Dova Haw EU-005 Island on Islands Base Online.




Team


26DX015 Mr. Trevor


QSL-Manager


DXRC Bureau

E-mail to manager: Click .





Activity schedule:


Start : 27/09/2014: Approx. 12:00utc.
Finish: 28/09/2014: Departure approx. 14:00utc.
(Times could change subject to weather/sea conditions).




Equipment used:


- antenna: Bamby or Skypper
- radio: Kenwood TS570
- microphone: original
- power: 100W
- logsystem: "Readability and Signal report exchange"




Activity Contract:


See here a copy of an agreement the activity team leader has made with DXRC HQ.




Log:


Click here to make logsearch.




Activity Status: APPROVED (score 95)


Click here to read more about validations.




Pictures AND Videos (also proof):


Click here to see pics from the activity.




YouTube Recordings:


Click on the thumbnails to play videos.




QSL design:


Click here to See the 26DX/CU010 QSL design.




Story:


Click here to read all about the activity.




Audio recordings:


Click here to hear 26DX/CU010 audio. (Notice: mp3 format).



Back.