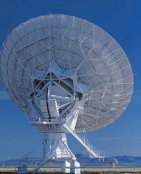 We will listen before we call a station or activation.


If we cannot hear the station or activation in a pile up-situation, we will not call.

A valid QSO is always a 2-way radio QSO. One way QSO's (SWL-reports), confirmations via other stations, internet etc. does not count for a valid 2-way QSO.
As a conclusion we define:
A valid QSO is a two way radio contact between 2 radio stations, identifying each others and exchanging information.
Information can for instance being exchange of radio reports or progressive numbers.


Some stations are working split - we will always try to find out, if the activation is running split in order not to call on the activations "TX-frequency".


We do not shout: "What is the activation?", "What is the split-frequency?" etc. on an split-activations TX-frequency.


We never write QRZ/callsign on envelope when sending QSL.


We always QSL, when we receive a QSL-card. When we receive a QSL-card, and sender is not in our log, we always return our card for collection only (for instance with the text: "Not in log").


We use an adult, mature and gentleman-like language and behaviour on the radio - and also when we use other media (internet, e-mail etc.).


When needed, we contact fellow members to solve possible problems - we always contact fellow members directly and in private and communicate openly, honest and with respect.




More Guidelines.